Skip content
Shop early and gift big! Every purchase supports Brilliant Books Audio.
Make a difference
A grandmother and granddaughter swap lives in The Switch, a charming, romantic novel by Beth O'Leary, who has been hailed as "the new Jojo Moyes" by Cosmopolitan UK.
---
Description
When overachiever Leena Cotton is ordered to take a two-month sabbatical after blowing a big presentation at work, she escapes to her grandmother Eileen's house for some long-overdue rest.
Eileen is newly single and about to turn eighty. She'd like a second chance at love, but her tiny Yorkshire village doesn't offer many eligible gentlemen.<>/p
Eileen will live in London and look for love. She'll take Leena's flat, and learn all about casual dating, swiping right, and city neighbors. Meanwhile Leena will look after everything in rural Yorkshire: Eileen's sweet cottage and garden, her idyllic, quiet village, and her little neighborhood projects. But stepping into one another's shoes proves more difficult than either of them expected. Will swapping lives help Eileen and Leena find themselves…and maybe even find true love? In Beth O'Leary's The Switch, it's never too late to change everything...or to find yourself.
This program is read by British actors Alison Steadman and Daisy Edgar-Jones, star of Hulu's Normal People.
---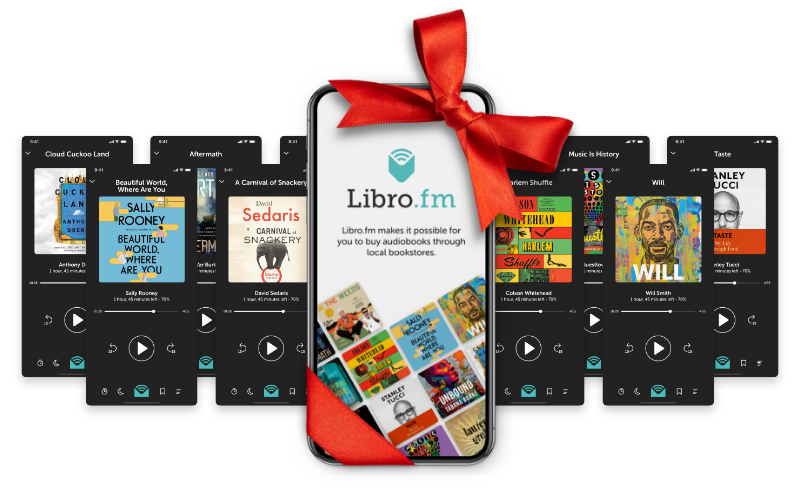 Shop early and gift big!
Gift an audiobook membership to anyone in the world and support Brilliant Books Audio at the same time.
Start gifting
About the author
---
Beth O'Leary is a Sunday Times bestselling author whose books have been translated into more than 30 languages. She wrote her debut novel, The Flatshare, on her train journey to and from her job at a children's publisher. She now lives in the Hampshire countryside and writes full-time.
Reviews
"Daisy Edgar-Jones and Alison Steadman team up as a fun, quirky grandmother and granddaughter pair in this lively narration....The two narrators, each portraying her respective character's point of view, are a perfect match."

AudioFile Magazine
"A cozy, hopeful escape that will make readers laugh, cry, and feel inspired. "

Kirkus, starred review
Related reading