Skip content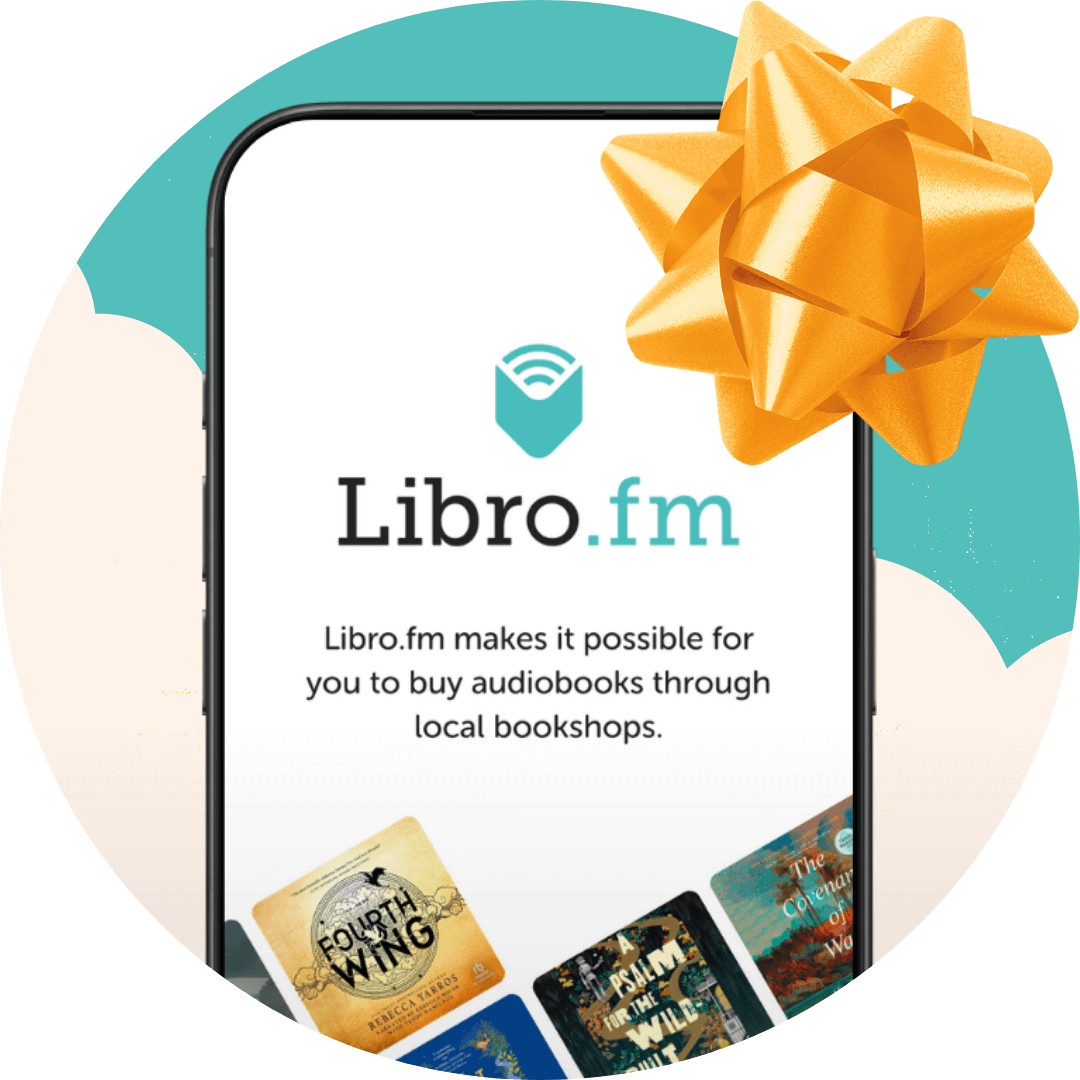 The perfect last-minute gift
Audiobook credit bundles can be delivered instantly, given worldwide, and support your local bookstore!
Start gifting
Suite Francaise
Length 13 hours 12 minutes
Language English
Summary
By the early 1940s, when Ukrainian-born Irène Némirovsky began working on what would become Suite Française—the first two parts of a planned five-part novel—she was already a highly successful writer living in Paris. But she was also a Jew, and in 1942 she was arrested and deported to Auschwitz: a month later she was dead at the age of thirty-nine. Two years earlier, living in a small village in central France—where she, her husband, and their two small daughters had fled in a vain attempt to elude the Nazis—she'd begun her novel, a luminous portrayal of a human drama in which she herself would become a victim. When she was arrested, she had completed two parts of the epic, the handwritten manuscripts of which were hidden in a suitcase that her daughters would take with them into hiding and eventually into freedom. Sixty-four years later, at long last, we can read Némirovsky's literary masterpiece

The first part, "A Storm in June," opens in the chaos of the massive 1940 exodus from Paris on the eve of the Nazi invasion during which several families and individuals are thrown together under circumstances beyond their control. They share nothing but the harsh demands of survival—some trying to maintain lives of privilege, others struggling simply to preserve their lives—but soon, all together, they will be forced to face the awful exigencies of physical and emotional displacement, and the annihilation of the world they know. In the second part, "Dolce," we enter the increasingly complex life of a German-occupied provincial village. Coexisting uneasily with the soldiers billeted among them, the villagers—from aristocrats to shopkeepers to peasants—cope as best they can. Some choose resistance, others collaboration, and as their community is transformed by these acts, the lives of these these men and women reveal nothing less than the very essence of humanity.

Suite Française is a singularly piercing evocation—at once subtle and severe, deeply compassionate and fiercely ironic—of life and death in occupied France, and a brilliant, profoundly moving work of art.
Reviews
"Extraordinary . . . A work of Proustian scope and delicacy, by turns funny and deeply moving, that captures a civilization in its most revealing moment: that of its undoing."
–Lev Grossman,
Time
"Stories about World War II seem to occur in black and white, all grainy and bleak. That makes the stunning novel
Suite Française
, about the German occupation of France, all the more remarkable. As the book opens and the Nazis approach the outskirts of Paris, the June skies are gorgeously bright; later, the narrative is rich with evocations of blossoms and trees heavy with fruit, of fragrant air and the sounds of birds–as well as a scene where a cat claws a bird to death and stabs its tiny heart. Lush beauty is the backdrop to dark events, and so is natural cruelty. The characters who populate this sweeping saga of violence and survival–and who exhibit far more self-interest than virtue–are described with the same gleaming precision. The author of
Suite Française
is one of the most fascinating literary figures you've never heard of–and her own tragic story only deepens the impact of her book . . . The [book's] first part, 'Storm in June,' depicts in brilliant detail the tumultuous exodus from Paris in the summer of 1940 . . . There are harrowing scenes on the roads jammed with refugees . . . The second part, 'Dolce,' is quieter, if no less ominous. Set in an occupied village, it delineates the tangled emotions of the conquered and the conquerors . . .
Suite Française
–gripping, clear-eyed and lyrical–doesn't seem incomplete. Yet as wonderful as it is, when you read Némirovsky's notes, included in an appendix, you see the scope of her ambition and you mourn. She was planning a kind of "War and Peace" for the 20th century and, tragically, she never saw how her story could end."
–Cathleen McGuigan,
Newsweek
"
Suite Française,
written as Nazi tanks rolled across France, captures the chaos, fear, humiliation, and very occasionally, the courage of the French, as well as portraying the complex emotions that developed between occupier and occupied. The story behind this novel, and Némirovsky's own fate, make for a heart-breaking coda."
–Kazuo Ishiguro,
The Guardian
"Compelling, gripping . . . A brilliant portrait of French society in 1940 . . . It rivals the story of Anne Frank's diary, or the story of Albert Camus's novel
The First Man
. . .
Suite Française
raises fascinating questions about what matters in the experience of reading: content or context. The context of
Suite Française
is endlessly fascinating. Then there is the novel itself[:] a society novel [but] a great one, in the devastating tradition of Edith Wharton . . . [Némirovsky wrote] with supreme lucidity [and] expressed with great emotional precision her understanding of the country that betrayed her."
–Alice Kaplan,
The Nation
"What is so remarkable about
Suite Française,
apart from its artistic merit, is that it survived at all and has, at last, become available for us to read . . . [It] is an extraordinary work, an astonishing blend of fiction and fact, history and storytelling."
–Earl L. Dachslager,
Houston Chronicle
"Extraordinary, visceral, photo-sharp . . . Sometimes a book can throw wide open a door that has stood barely ajar for decades. [
Suite Française
] is one such book for me. [It] bears eloquent, complex testimony to a time and place that, for those who didn't live through it, defies easy understanding . . . Uncannily perceptive, astonishing."
–Michael Upchurch,
Seattle Times
"Transcendent, astonishing . . .
Suite Française,
which
might be the last great fiction of the war, provides us with an intimate recounting of occupation, exodus and loss. [Its] staggering power is that it affirms the idea that art can offer a path to salvation . . . This might be the most moving novel I will ever read . . . Like Anne Frank, Irène Némirovsky was unaware of neither her circumstance nor the growing probability that she might not survive. And still, she writes to us."
–Sharon Dilworth,
Pittsburgh Post-Gazette
"Beautifully restrained . . . [Némirovsky's] talent was quite considerable and her personal story rather moving and tragic . . . I don't know of a more striking recent case where biography and artistic accomplishment are so intertwined . . . Némirovsky left behind [a note] about how to compose the projected later volumes of this novel project: 'The most important and most interesting thing here is the following: the historical, revolutionary facts etc. must be only lightly touched upon, while daily life, the emotional life . . . must be described in detail.' This she did rather splendidly in the first two books."
–Alan Cheuse, NPR
"[
Suite Française
is] clearly the work of a novelist with an alert eye for self-deceit, a tender regard for the natural world, and a forlorn gift for describing the crumbling, sliding descent of an entire society into catastrophic disorder. There are many sustained scenes and sharply caught moments that no subsequent rewriting (had the author been given the opportunity) could have improved on."
–Dan Jacobson,
London Review of Books
"This is possibly the most devastating indictment of French manners and morals since
Madame Bovary
, as hypnotic as Proust at the biscuit tin, as gruelling as Genet on the prowl. Irène Némirovsky is, on this evidence, a novelist of the very first order, perceptive to a fault and sly in her emotional restraint."
–Norman Lebrecht,
The Evening Standard
"The history of the manuscript, and its survival, is remarkable enough. The authority of the novel, though, does not come from its history, but from its quality . . . The narrative is eloquent and glowing with life. Its tone reflects a deep understanding of human behaviour under pressure and a hard-won, often ironic composure in the face of violation . . . Even in its incomplete form
Suite Française
is one of those rare books that demands to be read."
–Helen Dunmore,
The Guardian
"
Suite Française
clutches the heart, its warmth and intensity give as much pleasure as a work of overpowering genius."
--Carmen Callil,
The Times
(London)
"Against the odds,
Suite Française
has survived. It does so as a triumph of indomitability and a masterwork of literary accomplishment."
–
The Sunday Times
"A magnificent work that its readers will cherish for as long as they still care about the art of fiction or the history of Europe. Even more astonishing, given its heroically large themes and the desperate circumstances of its composition, this is no gloomy elegy but a scintillating panorama of a people in crisis--witty, satirical, romantic, waspish and gorgeously lyrical by turns. Every page shines both with a ravishing delight in the surfaces of life, and a profound empathy for the souls of its characters, that raises it to the rank of the Russian and French masters."
–
The Independent
"Celebrated in pre-WWII France for her bestselling fiction, the Jewish Russian-born Némirovsky was shipped to Auschwitz in the summer of 1942, months after this long-lost masterwork was composed . . . In a workbook entry penned just weeks before her arrest, Némirovsky noted that her goal was to describe 'daily life, the emotional life and especially the comedy it provides.' This heroic work does just that, by focusing–with compassion and clarity–on individual human dramas."
–
Publishers Weekly
(starred review)
"A grandly symphonic, courageous, and scathing work . . .
Suite Française
is a magnificent novel of the insidious devastation of occupation, and Némirovsky is brilliant and heroic, summoning up profound empathy for all, including regretful German soldiers. Everything about this transcendent novel is miraculous."
–
Booklist
(starred review)
"A valuable window into the past, and the human psyche. This is important work."
–Kirkus
(starred review)
"Astonishing . . .
Suite Française
is a surprising, transfixing book."
–Financial Times
"Stunning . . . A tour de force of narrative distillation, using a handful of people to represent a multitude. Némirovsky's shifts in tone and pace, sensitively rendered in Sandra Smith's graceful translation, are mesmerizing . . . She wrote what may be the first work of fiction about what we now call World War II. She also wrote, for all to read at last, some of the greatest, most humane and inclusive fiction that conflict has produced."
--
The New York Times Book Review
"It is not possible, nor would it make sense, to read Némirovsky's unfinished novel apart from the circumstances of its writing. What if Tolstoy had been alive and had sat down to write among the cannonades of Borodino, instead of 50 years later? This is one thing. Another is the terribly moving disjunction between the catastrophe that was overtaking France and (more shamefully) Némirovsky and her spacious testimony. Further, there is the prescience with which victim as dispassionate observer--or observer as dispassionate victim--gave voice to the consequences that would follow . . . There is nothing sentimental or tragic here; reality is what she's after. As she is, also, in the splendid vignettes of townspeople and soldiers . . . In light of what happened to Némirovsky, her vision is remakable. She did indeed draw on some of what she had seen in the early days of her village's occupation, before a more terrible regime moved in . . . What did come we know in hindsight. Némirovsky knew it in tragic foresight."
–
The New York Times
"Némirovsky's scope is like that of Tolstoy: She sees the fullness of humanity and its tenuous arrangements and manages to put them together with a tone that is affectionate, patient, and relentlessly honest . . . What leaves you breathless is the sense that you have in your hands something important, something precious and rare: a lost masterpiece. It is a privilege to read this book."
–
O: The Oprah Magazine
"The story behind Irène Némirovsky's
Suite Française
is painful and extraordinary, a story yearning to be told . . . It would be a remarkable novel had it been written only recently, in comfortable circumstances; given its provenance, and its history, it is a book that demands to be read."
–Claire Messud,
Bookforum
"Extraordinary . . . It has a sense of immediacy unexpected in a novel about a war that took place more than half a century ago."
–Amy Woods Butler,
St. Louis Post-Dispatch
"Superb . . . This extraordinary work of fiction about the German occupation of France is embedded in a real story as gripping and complex as the invented one . . . It is hard to imagine a reader who will not be wholly engrossed and moved by this book . . . Némirovsky achieve[s] her penetrating insights with Flaubertian objectivity. She gives us startling, steely etched sketches of both collaboration and resistance among people motivated by personal loyalties and grievances that date from before the war . . . This is an incomparable book, in some ways
sui generis
. While diaries give us a day-to-day record, their very inclusiveness can lead to tedium; memoirs, on the other hand, written at a later date, search for highlights and illuminate the past from the vantage point of the present. In Némirovsky's
Suite Française
we have the perfect mixture: a gifted novelist's account of a foreign occupation, written while it was taking place, with history and imagination jointly evoking a bitter time, correcting and enriching our memory."
–
Ruth Kluger,
The Washington Post Book World
Expand reviews
Start gifting