Skip content
Description
One marriage. So many secrets. Can a camera that captures those secrets, exposing them through pictures, save the marriage or send it crashing into the sea?
Kelly Whitely is at the height of her career, selling the latest miracle drug to doctors and pharmacies across the country. But concerns about the side effects have her longing for the day when she can quit her high-paying job and really focus on saving her marriage and teenage daughter. She keeps trying to talk to her husband, Daniel, about it, but every time she brings it up, he retreats further and further away from her.
Daniel Whitely is a successful marriage counselor and bestselling author, yet secrets from the past have created a chasm between him and Kelly. To make matters worse, the deadline for his second book has come and gone, and he still hasn't written a single word. But he doesn't dare tell anyone, not even his wife.
When Daniel inherits an old camera from his grandfather, he notices an inscription on the bottom: "No matter what you think you might see, the camera never lies."
Daniel begins using the camera, but every time he develops his photos, they threaten to reveal secrets. Secrets about his own career, but also secrets about those around him, including Kelly. With each click of the camera, he risks exposure as a fraud, but if he doesn't face the truths the photos reveal, what will happen to his marriage? To his family?
A standalone short novel
Approximately 60,000 words
Includes discussion questions, perfect for book clubs
Praise for The Camera Never Lies:
"In his intriguing novel, The Camera Never Lies, David Rawlings challenges us to wonder what our photographs would look like if our souls, not our faces, were captured by the lens. This fascinating story will capture your imagination and your heart."—Rachel Hauck, New York Times bestselling author of The Wedding Dress
"The camera never lies, and neither does this gripping story about unearthing our deepest secrets in the most fantastical of ways. A message relatable to us all, bottled in an adventure we all love to read."—Melissa Ferguson, author of The Dating Charade
"A thought-provoking look at the real price that secrets extract—not just from the person keeping them, but from their loved ones, too.You'll close this story and be compelled to examine your own life . . . and also look at those around you and wonder, 'Who else looks like they have it all together but is drowning on the inside?'"—Jessica Kate, author of Love and Other Mistakes
---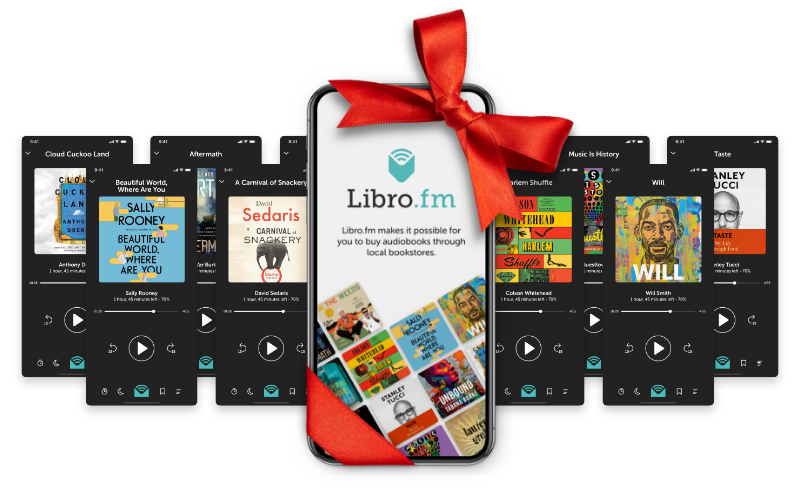 Shop early and gift big!
Gift an audiobook membership to anyone in the world and support local bookstores at the same time.
Start gifting
---