Skip content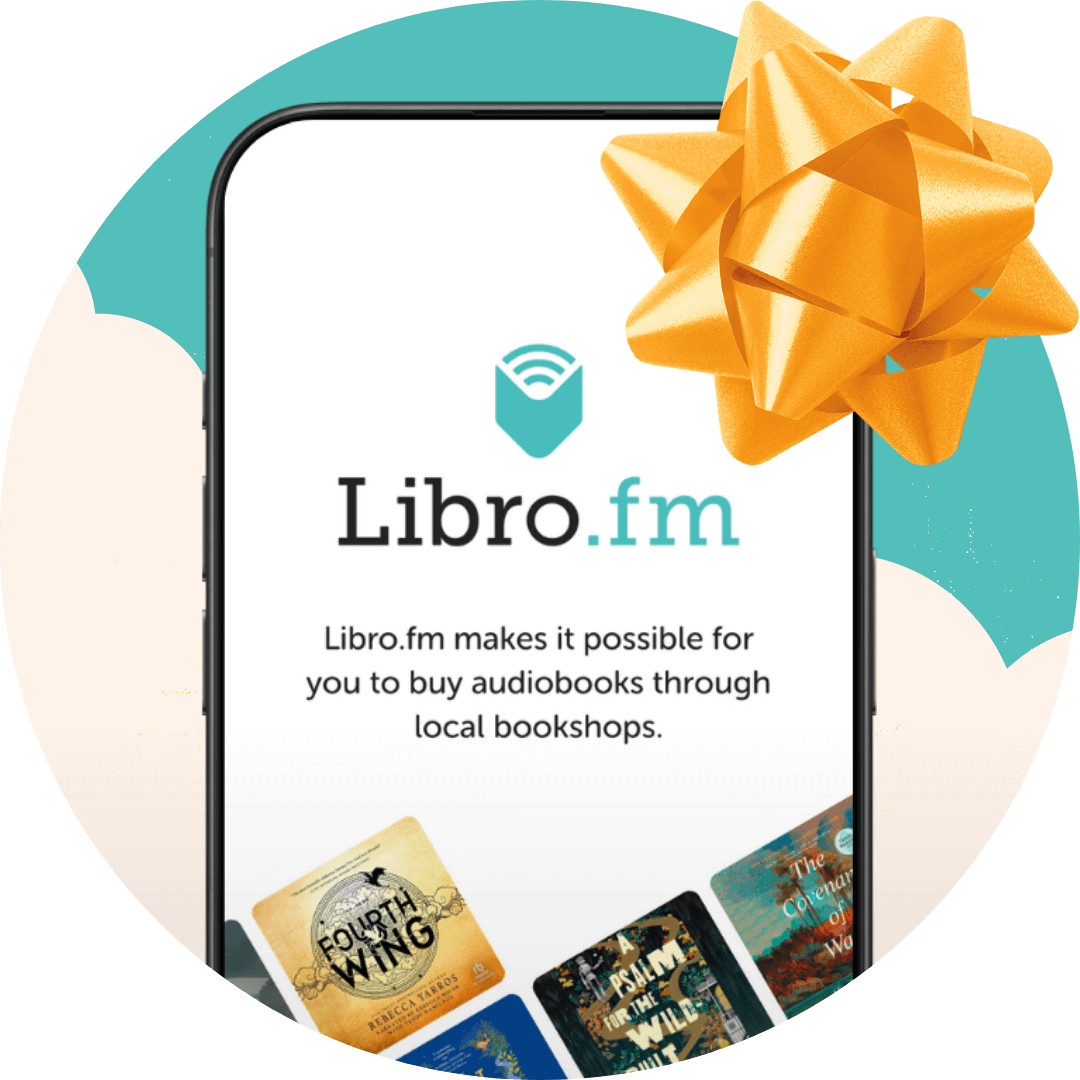 The perfect last-minute gift
Audiobook credit bundles can be delivered instantly, given worldwide, and support your local bookstore!
Start gifting
Length 8 hours 15 minutes
Language English
Summary
A virtuosic mashup of Philip K. Dick and Raymond Chandler by way of Marvel—the story of a detective investigating the murder of a Titan, one of society's most powerful, medically-enhanced elites. • "Cross-genre brilliance from the superbly talented Nick Harkaway." —William Gibson, New York Times best-selling author of Agency

"An exemplar of its genre, Titanium Noir twists and turns between excellent fun and deep melancholy." —The New York Times Book Review


Cal Sounder is a detective working for the police on certain very sensitive cases. So when he's called in to investigate a homicide at a local apartment, he's surprised by the routineness of it all. But when he arrives on scene, Cal soon learns that the victim—Roddy Tebbit, an otherwise milquetoast techie—is well over seven feet tall. And although he doesn't look a day over thirty, he is ninety-one years old. Tebbit is a Titan—one of this dystopian, near-future society's genetically altered elites. And this case is definitely Cal's thing.

There are only a few thousand Titans worldwide, thanks to Stefan Tonfamecasca's discovery of the controversial T7 genetic therapy, which elevated his family to godlike status. T7 turns average humans into near-immortal distortions of themselves—with immense physical proportions to match their ostentatious, unreachable lifestyles. A dead Titan is big news . . . a murdered Titan is unimaginable. But these modified magnates are Cal's specialty. In fact, his own ex-girlfriend, Athena, is a Titan. And not just any—she is Stefan's daughter, heir to the massive Tonfamecasca empire.  

As the murder investigation intensifies, Cal begins to unravel the complicated threads of what should have been a straightforward case, and it becomes clear he's on the trail of a crime whose roots run deep into the dark heart of the world.
Reviews
Named one of the best Science Fiction and Fantasy books of the year by The New York Times Book Review • a New Scientist Best Book of the Year


"
Titanium Noir
[is] a funny, voice-y book full of fantastic sentences that, as the youths say, absolutely slap. It's the kind of writing that reminds you that poetry and detective fiction have a lot in common. . . . An exemplar of its genre,
Titanium Noir
twists and turns between excellent fun and deep melancholy."
—The New York Times
"Cal Sounder crashes like a wrecking ball through a world of privilege and secrets. . . . If
Titanium Noir
turns out to be the first book in a series of Sounder's adventures … I'd welcome more."
—The Washington Post
"A detective tries to investigate a killing in a dystopian city where the haves and have-nots are divided by more than just money. . . . Surprising and gratifying."
—The Wall Street Journal

"A highly entertaining, satisfying blend of classic detective noir and inventive speculative fiction."
—The Guardian
"Gripping, philosophical science fiction. . . . Nick Harkaway's novel draws on Greek myth and noir in a fabulous thought experiment that reflects our own fixation with 'making it big.' . . . It is Sounder's persistence ... that gives this deeply philosophical story its oomph. So do the other characters, who, as in other Harkaway books, arrive fully formed and linger long in the memory. Luckily, Harkaway has hinted that this won't be the last we see of Chersenesos."
—New Scientist
"I picked up
Titanium Noir
and then it returned the favor, sending me reeling with thrilling velocity through Nick Harkaway's latest world of dark wonders until it set me down at the last fine Harkaway sentence with all the lightness, strength, and brilliance of its hard bright titular element."
—Michael Chabon, Pulitzer Prize winning author
"Cross-genre brilliance from the superbly talented Nick Harkaway."
—William Gibson, New York Times best-selling author of Agency


"Nick Harkaway novels are electric.
Titanium Noir
is a short, sharp shock, punchy and strange and vibrant. And sizzling in a way that makes other novels feel slightly asleep."
—Patrick Ness, New York Times best-selling author of Burn


"
Titanium Noir
is deft and hectic and so damn fun. It's story-telling amphetamine laced with social commentary and it's terrific."
—Lauren Beukes, internationally best-selling author of The Shining Girls

"
Titanium Noir
is a beautifully twisted, fast-paced neo-cyberpunk fairy tale. The perfect blend of Raymond Chandler and William Gibson."
—Terry Miles, author of
Rabbits
"
Titanium Noir
is a fun, twisty detective novel with a big science-fiction idea at its center. Harkaway puts a new spin on classic noir themes."
—Dexter Palmer, author of
Mary Toft; or, The Rabbit Queen
"Nick Harkaway's Cal Sounder is everything I could want in a new sci-fi detective: he's smart and resourceful, good in a fight, needling of power and capable of irritating damn near everyone he meets, and willing to risk everything he has to solve his case. Maybe it's always been true that the rich and powerful take pleasure from living life better than the rest of us: in
Titanium Noir,
Harkaway imagines what might happen when they decide they also want to live forever, taking us on a breakneck tour of one infuriatingly plausible future's corruption and vice."
—Matt Bell, author of Appleseed


"Nick Harkaway fuses a broody noir mystery with a cyberpunk dystopia in
Titanium Noir
. . . . Harkaway colors each character and vignette with just enough detail to keep things interesting, while assembling the setting and unraveling the mystery in a steady stream of information. Cal's sardonic and witty internal monologue helps keep the reader from losing track of important details, with Cal himself acting as a necessary anchor as Harkaway introduces new characters and reveals new plot points on nearly every page.
Titanium Noir
's fast pace drives home just how much Cal is floundering, a very small fish in a very large pond, doing his absolute best. There are several well-choreographed, graphic but not gratuitously bloody fights and several tense negotiations with very powerful figures, each leaving Cal increasingly feeling like the odds are stacked against him. Yet, he relentlessly pursues the truth, flirts with rebellion and even performs some mild blackmail on the way. (What is a little extortion between friends, anyway? With its likable narrator, explosive action, noir-style rumination and just the right amount of twists,
Titanium Noir
is an entertaining sci-fi mystery that never overstays its welcome."
—BookPage
"Nick Harkaway is no stranger to expert worldbuilding, having written four highly acclaimed science fiction novels. He's also a fan of darkly comic crime fiction, having delivered a couple of terrific slices of noir under the penname Aidan Truhen. His latest novel,
Titanium Noir
, combines these two loves to deliver a story that is simultaneously a down-and-dirty crime tale and a wonderfully expansive and visionary piece of speculative fiction. . . . The first thing that strikes you about Titanium Noir is the heavily stylised prose, dripping with irony and sarcasm, dead-eyed and downbeat but also funny as hell. Cal Sounder is terrific company, a heart of gold buried very deep in a ramshackle body, he negotiates the worlds of Titans and humans in a floundering, hapless way, yet always seems to come out the other side with new clues to chase down. Harkaway's depiction of the world is visceral and believable, the inequalities of today's society extrapolated brilliantly to include a separate race of apparently superior humans. And his plotting is impeccable too. The reader is constantly one step behind Sounder, who is, in turn, one step behind the bad guys. It's a morally grey world where no one really comes out smelling of roses, but Sounder's moral compass just about leads him in the right direction by the end.
Titanium Noir
blends the best of the science fiction and crime genres to create something vibrant and new. Captivating from start to finish."
—Big Issue
"Harkaway (
Gnomon
) pulls off an artful blend of science fiction and hard-boiled detective story in this excellent outing. . . . Harkaway's superior worldbuilding makes it easy for readers to buy in to the conceit, which burnishes detective story clichés with sci-fi flair. It's a wild ride."
—Publishers Weekly [starred review]
"An SF–tinged romp that blends elements of the noir thriller and the picaresque novel. . . . [Echoes] the Thomas Pynchon of
Inherent Vice
. . . . A tale of genetic manipulation—familiar to fans of movies such as
RoboCop
and
Elysium
. . . . An entertaining shaggy dog of a futuristic whodunit."
—
Kirkus Reviews


"This SF thriller hits all the beats of a gritty noir mystery, wrapped in a near-future setting where immortality can be had for a price, and those able to pay it are willing to compromise everything, including their humanity. Harkaway combines a satisfying mystery with a thought-provoking science-fictional setting and just the right touch of heartbreak to make for a compelling read. Recommended for those who enjoy reading SF/mystery blends."
—Library Journal
Expand reviews
Start gifting