Skip content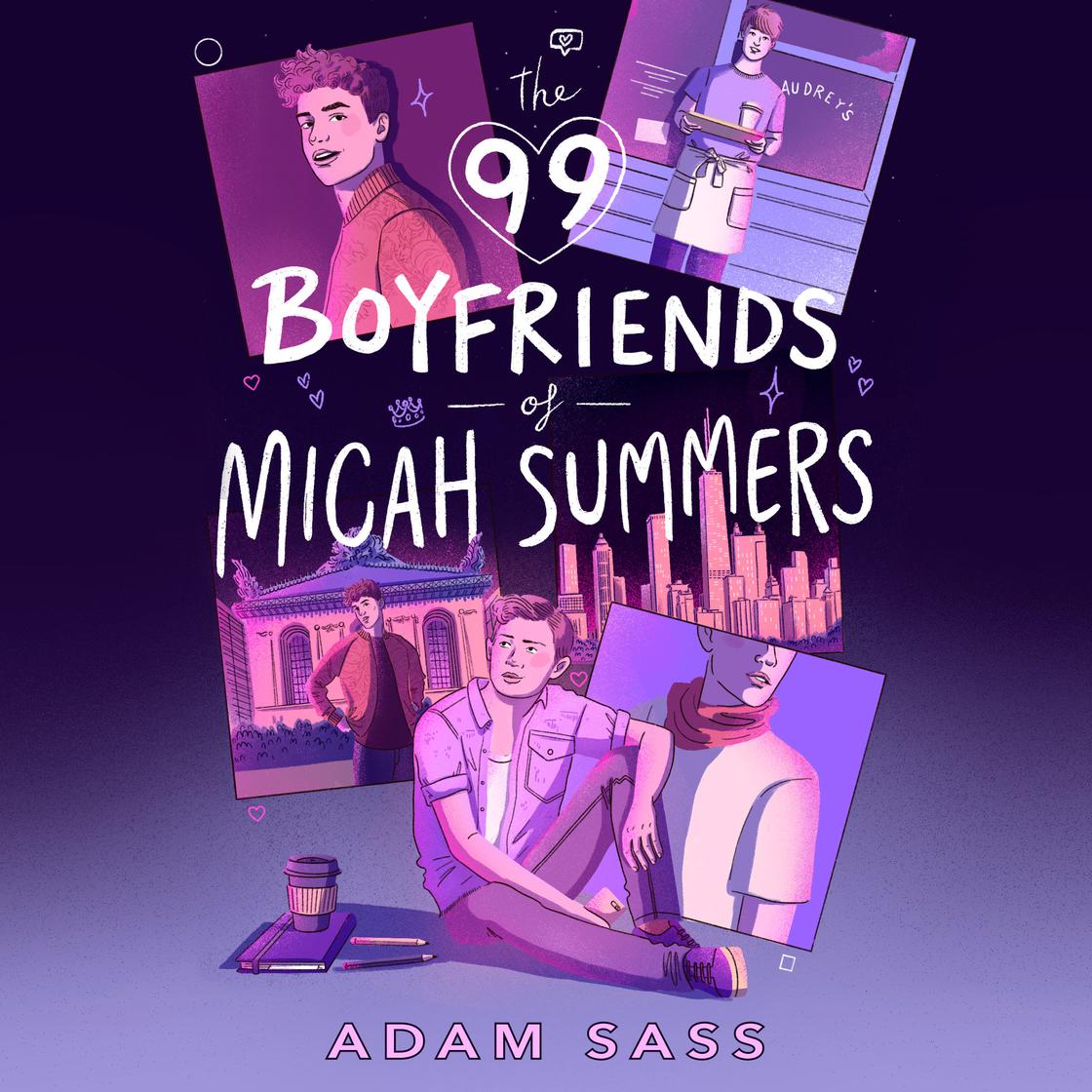 The Credit Bundle Sale is here!
Celebrate your local bookstore with 10% off all credit bundles, perfect for holiday gifting or for yourself. Don't miss out—sale ends December 7th!
Gift credits
Get credits
The 99 Boyfriends of Micah Summers
Length 10 hours 23 minutes
Language English
A charming YA rom-com perfect for fans of Red, White, and Royal Blue and What If It's Us.
 
Micah Summers runs a popular Instagram full of drawings of his numerous imaginary boyfriends (ninety-nine so far)—though he's never had a real boyfriend before. But when a meet-cute with Boy 100 goes wrong, Micah embarks on a Prince Charming-like quest throughout Chicago to find true love—for real this time.

Will Boy 100 be the One?
 
Micah is rich, dreamy, and charming. As the "Prince of Chicago,"—the son of local celebrity sports radio host known as the King of Chicago—he has everything going for him. Unfortunately, he's also the prince of imaginary meet-cutes, since he's too nervous to actually ask boys out.
 
Instead, Micah draws each crush to share on Instagram with a post about their imaginary dates. Ninety-nine "boyfriends" later, his account is hugely popular, and everyone is eagerly awaiting Boy 100. So is Micah. He's determined that Boy 100 will be different. This time, Micah will sweep the boy off his feet, for real!
 
So when Micah flirts with a hot boy on the L who's wearing a vegan leather jacket and lugging a ton of library books, he is sure this is Boy 100. But right before he can make his move and ask for the boy's number, the guy rushes off the train, leaving behind his pumpkin-embroidered jacket. The jacket holds clues to the boy's identity, so Micah and his friends set off on a quest to return it. Along the way, Micah will discover that the best relationships aren't fairy tales. In fact, the perfect fit—and true love—might be closer than he thinks.


* This audiobook contains a downloadable PDF of the images included in the Epilogue.

Reviews
"A charming and hilarious romance—as enchanting as a fairy tale!"
—Robby Weber, author of If You Change Your Mind

"A touching story about discovering the beautifully messy truth that can blossom out of fantasy. In a sun-kissed Chicago that is, itself, a fairy tale, Micah's quest for true love will grab your heart and squeeze in the most tender and earnest way possible."
—Simeon Tsanev, Bookseller at Unabridged Bookstore, Chicago
"Oh my gay! A hysterical and heartfelt sensation in the making, full of drama and authenticity that only the genius Adam Sass could deliver."
—Ryan La Sala, award-winning author of Reverie and Be Dazzled
"Once Adam Sass pulls you into Micah's world, you won't want to leave.
The 99 Boyfriends of Micah Summers
is a well-balanced blend of wit, charm, and hilarity, tugging at all the right heartstrings in all the right ways. If you love delicious rom-coms with modern flare, Sass wrote the perfect book for you."
—Robbie Couch, author of The Sky Blues and Blaine for the Win
"
The 99 Boyfriends of Micah Summers
is delightfully entertaining and sincere. Sass has penned a vibrant, big-hearted reminder that every reader is worthy of an authentic love story."
—Julian Winters, award-winning author of Running With Lions and Right Where I Left You
"With clever plotting and charming—yet oh-so-complicated—characters, I was hooked from the very first page! Absolutely packed with heart and humor,
The 99 Boyfriends of Micah Summers
is the queer romcom of my dreams."
—Phil Stamper, bestselling author of The Gravity of Us and Golden Boys
"Hilarious, original, and unpredictable,
The 99 Boyfriends of Micah Summers
expertly explores what it means to find The One, and how that can sometimes look very different to what the fairytales tell you. Adam Sass was born to write rom-coms!"
—Sophie Gonzales, author of
Only Mostly Devastated
and co-author of If This Gets Out*
"This is a well-written, sweet YA romance . . . [that] also explores realistic expectations when it comes to relationships . . . Sass has undoubtedly joined the ranks of breakout queer YA romance authors . . . This is not one to miss."
—School Library Journal (starred review)


*"Sass does a superb job of . . . injecting fairy tale elements into his captivating, highly readable story of . . . empathetic boys and their respective relationships. Swoons are in order." —
Booklist (starred review)
"Refreshingly, even when relationships get messy, no one is the villain, and the story pushes back against the idea that young queer people have limited chances of finding love...Self-reflective with satisfying depth."
—Kirkus Reviews
"[In this] wistful rom-com with a "Cinderella" twist...Sass capably portrays complicated teenage interpersonal dynamics through realistic dialogue, and fills this sincere romance with teen pining, madcap shenanigans, and earnest first love."
—Publishers Weekly
"Micah uses his Instagram page to sketch out fairy tale versions of everyone he's ever crushed on. He's been too nervous to ask any guys out for real—until he meets Boy 100 on the train in a fated encounter, rescuing his forgotten pumpkin sweater. If Micah can find Boy 100, will he be the Prince Charming he's always dreamed of?
The 99 Boyfriends of Micah Summers
is a gay Cinderella reimagining with a twist, perfectly capturing feelings of first love and the ways he tend to lose ourselves in them. An enchanting and emotionally honest coming-of-age novel." —
Andrew King, Secret Garden, Seattle, WA
Expand reviews
Start gifting