Skip content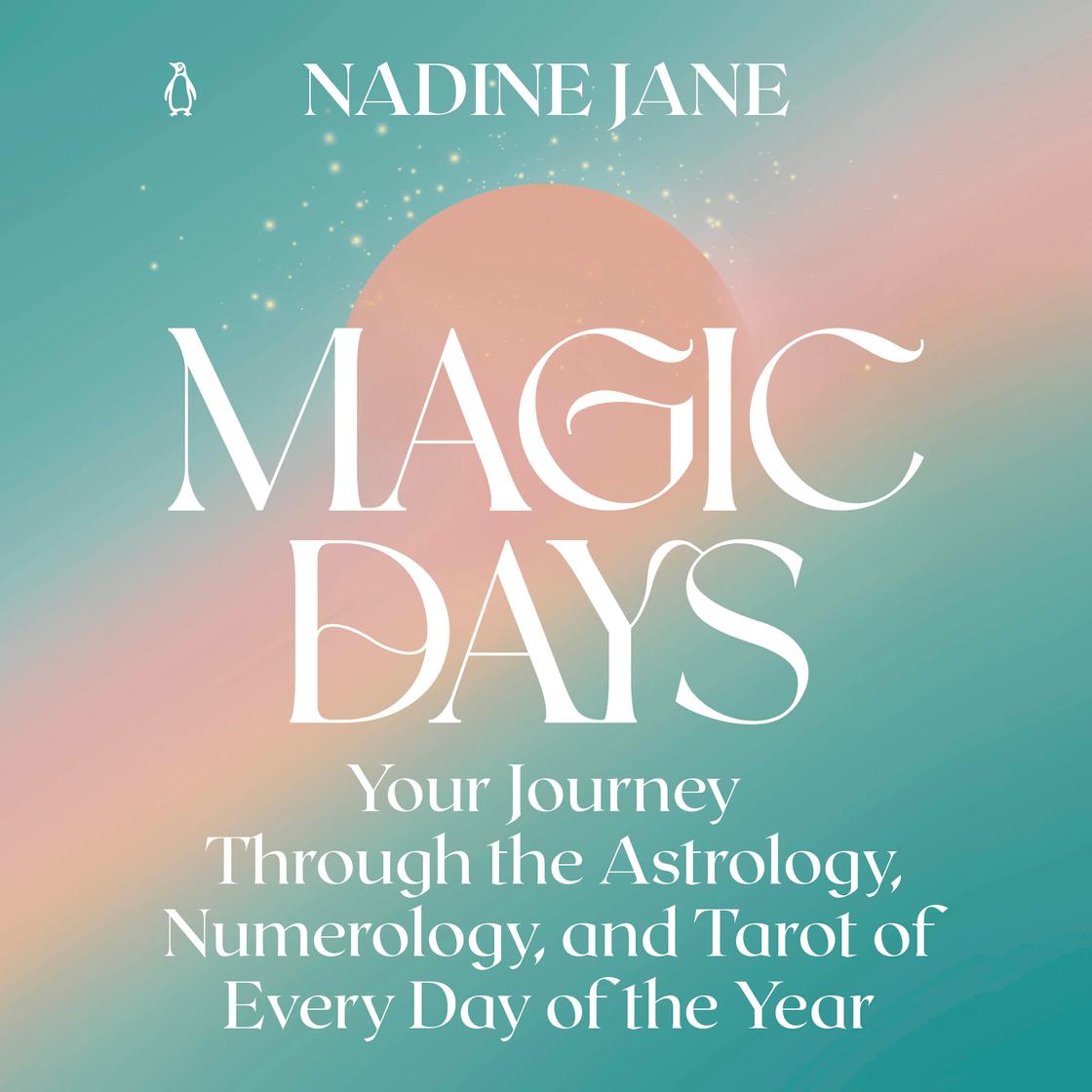 The Credit Bundle Sale is here!
Celebrate your local bookstore with 10% off all credit bundles, perfect for holiday gifting or for yourself. Don't miss out—sale ends December 7th!
Gift credits
Get credits
Magic Days
Your Journey Through the Astrology, Numerology, and Tarot of Every Day of the Year
Length 32 hours 33 minutes
Language English
From celebrated astrologer Nadine Jane, a guide to the journey of every day and birthday of the year, revealing  how the current astrological season, along with the wisdom of tarot and numerology, can help you lead a happier and more fulfilled life

Fans and celebrities alike flock to Nadine Jane for custom astrological readings that focus on self-understanding, self-empowerment, and self-care. Now, for the first time, readers have access to her insights in this comprehensive guide to the inherent magic of every day of the year, unveiling the daily inspirations, challenges, and guides that will help you take care of yourself every day. 
 
For each day of the year, you'll discover guidance for the day's particular journey based on the astrology, tarot, and numerology, along with a mantra, a ritual, and a journaling prompt, so you can home in on the lessons and wisdom that come from that particular moment in time, whether it's Capricorn or Aries season. You'll also find special information if it's your birthday, so you can take the day's celestial wisdom to heart when it comes to your personal journey, relationships, goals, and dreams.
 
Whether you're a novice looking for your first introduction to spiritual practices, a lost soul who could use some direction in life, a jaded expert looking for a bird's-eye view of the topics you know far too well, an empathic people-reader who loves to understand others, or a complete skeptic who considers this "spiritual nonsense" while secretly delighting in the inexplicable accuracy of it all, you'll find something for every day of your luminous life in Magic Days.
 
Nadine Jane is an astrologer with a background as a digital designer, which allows her to be the mastermind of her own astrology content and website. Her Instagram boasts more than 250,000 followers, and she has collaborated with brands such as Glossier, Warby Parker, and Mejuri. She has a dedicated fanbase, and counts a wide range of prominent figures and businesses among her followers, from Ariana Grande and art curator Kimberly Drew, to the astrology app Sanctuary and fashion directors at Harper's Bazaar.
Start gifting