Skip content
Give credit bundles this holiday season and get a free audiobook!
Shop now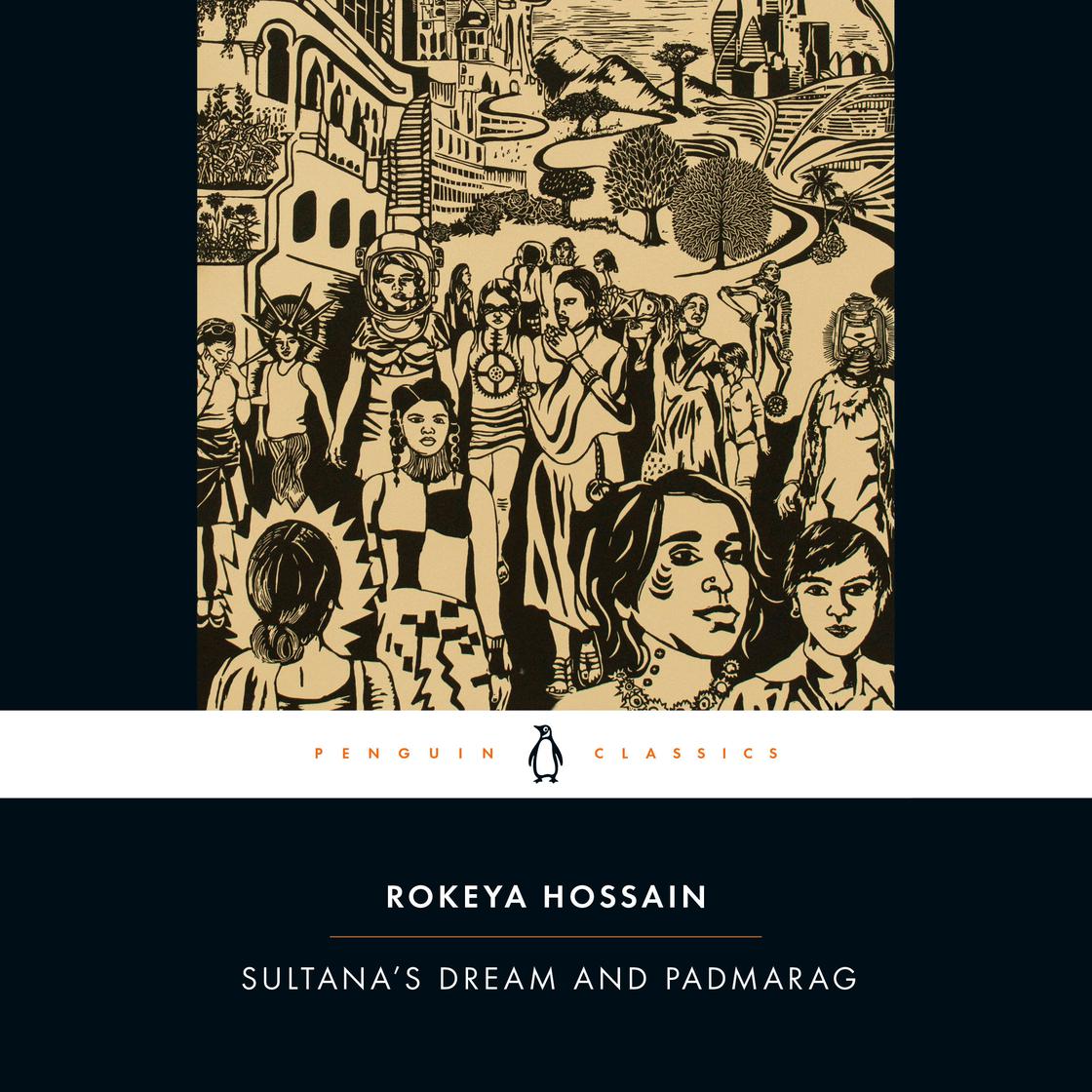 The perfect gift:
Audiobook credit bundles
You pick the number of credits, your recipient picks the audiobooks, and your local bookstore is supported by your purchase. Plus, you'll get a FREE seasonal audiobook with your credit bundle purchase!
Start gifting
Sultana's Dream and Padmarag
Translator Barnita Bagchi
Length 7 hours 7 minutes
Language English
Summary
One of the first science-fiction utopian stories and one of the first feminist utopias by celebrated pioneering feminist, educator, activist, and Bengali writer Rokeya Hossain


A Penguin Classics Edition

Sultana, a Muslim woman living in colonial India, falls asleep and wakes up in a transformed future world: a utopia in which men rather than women are relegated to the domestic sphere. Women, now free to explore the outside world at will and pursue an education, run a peaceful and just society, using scientific principles to harvest energy from the sun and live in harmony with nature. Sultana's Dream was published in 1905 in the Indian Ladies Magazine, the first English language periodical edited by, and targeted at, Indian women. Like the periodical, the story broke new ground.

As a pioneering work of science fiction and feminist utopian literature at the turn of the century, Sultana's Dream is strikingly advanced in its critique of patriarchy, war, industrialization, and the exploitation of the natural world, speaking to the concerns of our contemporary world as much as its own. At a time when British colonialism was using the treatment of women in India as justification for colonial intervention there, Hossain's story, in imagining a world in which men rather than women are kept inside, positions her protest against Islamic patriarchy within a larger feminist vision that takes on Western as well as Islamic forms of gender hierarchy. Her novella Padmarag is similarly utopian in its depiction of a women-run school and welfare center, and is both feminist and anti-colonial in its outlook. In both these works, Hossain seizes the critique of gender roles in India away from Western commentators and turns it against British interference, while also enlarging the critique to take on the problem of gender more broadly.