Skip content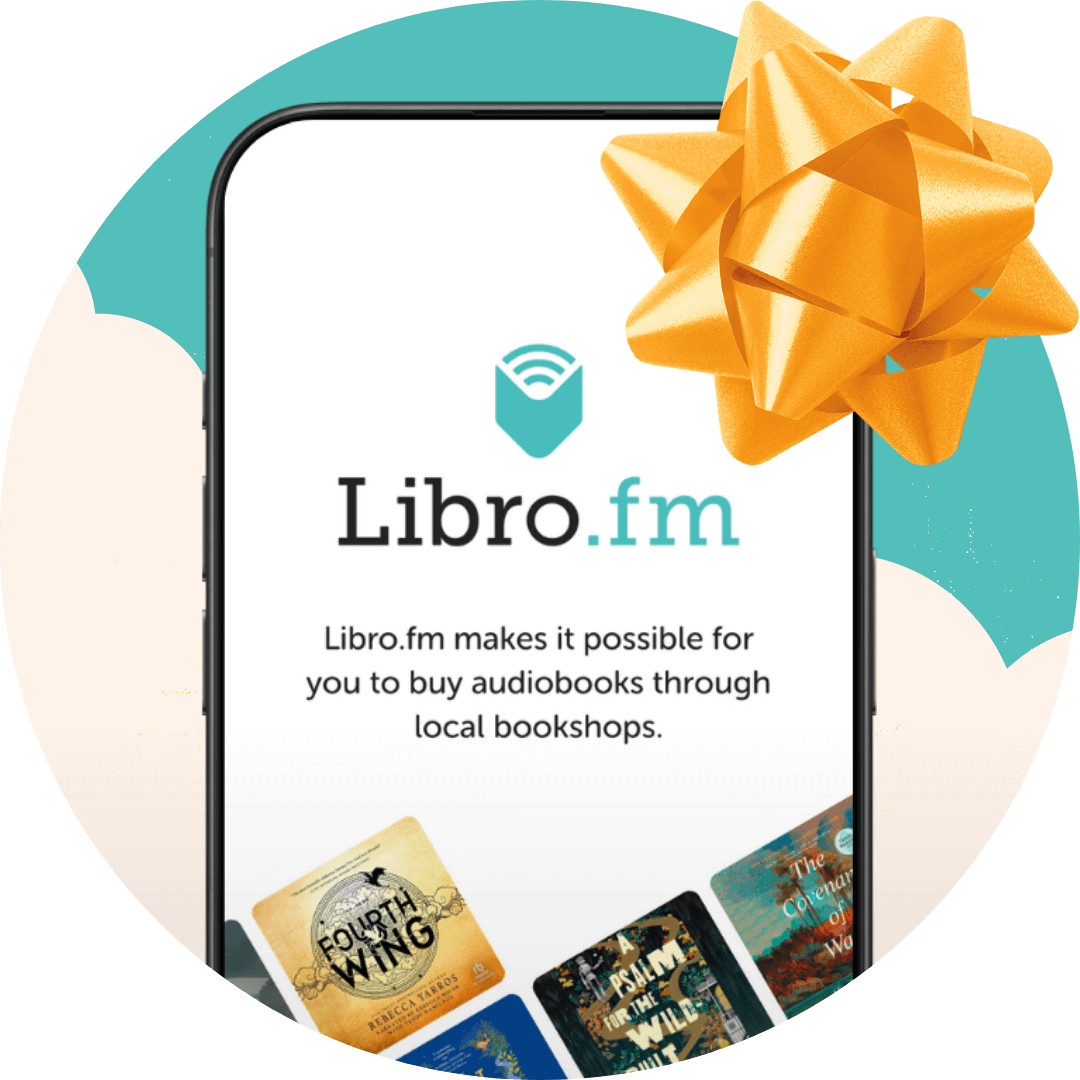 The perfect last-minute gift
Audiobook credit bundles can be delivered instantly, given worldwide, and support African American Literature Book Club!
Start gifting
Length 11 hours 42 minutes
Language English
The full, frank story of a remarkable life's journey—to the pinnacle of success as a basketball player, icon, and entrepreneur, to the depths of personal trauma and back, to a place of flourishing and peace—made possible above all by a family's love

Grant Hill always had game. His choice of college was a subject of national interest, and his arrival at Duke University cemented the program's arrival at the top. In his freshman year, he led the team to its first NCAA championship, and three championship appearances in four years. His Duke career produced some of the most iconic moments in college basketball history, and Coach K proved to be a lifelong mentor. Later, as one of the NBA's best players and a new face of the Detroit Pistons franchise, Hill was the first person with the potential to give Michael Jordan a run for his money, not just as a player but as a brand. His $45 million rookie contract was almost the least of it. He turned down Nike for Fila, and soon Method Man and Tupac Shakur were wearing his shoes.
 
Hill writes candidly about all of it, including the transactional impermanence of life in the league and the isolation caused by his growing fame. His parents and friends helped ground him, and eventually he met a gifted musician named Tamia. The love he found with her and the arrival of their two beautiful daughters would be his rock as a brutal and mysterious injury sidelined him, coinciding with his wife's own serious health struggles.
 
With openness and insight, Hill relates his entire path, including post-career highlights like his Hall of Fame induction, co-ownership of the Atlanta Hawks, the directorship of the USA Basketball Men's National Team, and even a yearly gig calling the Final Four. Hill's father, Calvin, used to tell him that there were always a lot of reasons but never any excuses, and Game is a distillation of a lifetime's effort to understand the reasons—the good and the bad. At his hardest moments, Hill sought out wisdom from others, stories of inspiration and overcoming obstacles. Now, with Game, he has returned the favor.
Grant Hill is a 2018 Naismith Basketball Hall of Fame inductee, Olympic gold medalist, and philanthropist. Hill starred in three championship games at Duke, claiming two national titles, and he was drafted third overall by the Detroit Pistons in the 1994 NBA draft. In 2015, Hill formed a group of investors that purchased the Atlanta Hawks and serves as the organization's vice chair of the board. Hill resides in Florida with his wife, Tamia, an acclaimed singer and songwriter, and their two daughters.
Reviews
"With remarkable candor, the basketball hall-of-famer shares all in his autobiography. He touches on the good (his NCAA championships with Duke University, $45 million rookie contract with the Detroit Pistons and lucrative branding deals) and the bad (the isolation of fame, a sidelining injury and his wife's health struggles)."
—USA Today
"Hill traces the peaks to the pinnacle of his career, from his launch at Duke University to a $45 million rookie contract. But with the giant highs came some traumatizing lows, as Hill is candid about the isolation incurred by his growing fame, a mysterious injury that sidelined him, and his wife's health struggles."
—Fortune
"Skillfully co-written by the journalist Jonathan Abrams,
Game
is a compelling account of what it's like to grow up with the privileges of wealth, connections, height, looks and athleticism, but also fight through social anxiety and devastating medical problems that were outrageously mistreated."
—Jesse Washington, Andscape
"This detailed account gives readers great insight into Hill's character and reveals a motivated and driven, yet honest and humble man who has emerged triumphantly and stronger after defeats, who's clear about the goals and values he wants to live by. Even casual sports fans will find this autobiography inspirational and fulfilling. Highly recommended and essential for public and school library collections."
—Library Journal
"[A] stellar account of [Hill's] remarkable career. . . . Hoops fans shouldn't pass this up." —
Publishers Weekly
"A fast-paced and reflective account of an extraordinary career in basketball. . . . [with] scores of memorable, sometimes iconic moments. . . . Hill writes affectingly of all the physical injuries he suffered while playing for four NBA teams, establishing a record of excellence in each. . . . An illuminating exploration of a demanding game by one of its greatest players."
—Kirkus
"[O]f all the great players that have ever played at Duke, Grant was the best, both as a player and a person. . . . But his basketball career is only a small part of Grant's Hall of Fame life. [He] has set the standard for what a complete player and a complete person can and should be.
Game
allows us inside to experience it all." —
Jay Bilas, American college basketball analyst for ESPN
"If a better memoir by a sports legend has ever been written, I haven't found it.
Game
is grippingly honest and wonderfully insightful from first page to last. A terrific sports story but an even better story about real life, the kind that includes not only moments of great clarity and affirmation but also significant doubts and insecurities. This book will entertain, surprise, delight, and inspire. A brilliantly clear reflection of what really matters." —
Retired General Martin E. Dempsey, Chairman USA Basketball

"I have long said that if it wasn't for an injury while playing in the NBA, Grant Hill would have gone down as one of the best all-around NBA players the game has ever seen. Before his injury, he was doing things that we've only seen from Michael, Kobe and LeBron. He has added to his legacy by writing a remarkably honest and reflective book about the journey—a book about the struggles, and about the grind, but also about the love that made it all worthwhile. I was moved and inspired." —
Earvin "Magic" Johnson, American former professional basketball player and former president of basketball operations of the Los Angeles Lakers
"Aside from being an exquisite basketball player, Grant Hill is among the classiest and most genuine people on the face of the Earth. That truly shines through in his inspirational memoir. . . . It was my honor that Grant made the decision to spend four years of his life at Duke, and even more so that he still calls me 'Coach' to this day." —
Mike Krzyzewski, Duke University and United States National Team (2005-16) Head Men's Basketball Coach
"Everything [Hill] touches turns to gold. . . . I've known him from the time he was a freshman star at Duke to all these years later, feeling blessed to be sitting by his side as we call the Final Four. That's over 30 years of countless successes—and he has never changed.
Game
is a study in a life well lived. And one we can all model our own lives after." —
Jim Nantz, Emmy Award winning American sportscaster for CBS Sports
"I met Grant when he was a budding 15 year old high school star. Watching his development as a college all American, an NBA all star, a Hall of Famer, a husband and father has been one of the joys of my personal and professional life. His journey hasn't been a bed of roses and this book brings everything full circle: a life well lived." —
Bill Rhoden, award-winning NYT sports columnist and author of Forty Million Dollar Slaves and Third and a Mile
"Through reflections on his life and career, Grant Hill shows us that reaching the highest levels of success often involves overcoming unforeseen and daunting challenges. His journey through the game of basketball is a story of adversity, resilience and achievement. It will leave you inspired." —
Adam Silver, NBA Commissioner
"Grant Hill takes us on a riveting walk through basketball's modern age that connects the dots as only his life could . . . It's a primer on how to navigate the dizzying heights of youthful success and the uneven reality of an at times painful pro career while always maintaining uncommon equilibrium and perspective." —
Michael Wilbon, ESPN commentator and former sportswriter and columnist for The Washington Post


Expand reviews
Want the printed book?
Get the print edition from African American Literature Book Club.
Get the print edition
Start gifting