Skip content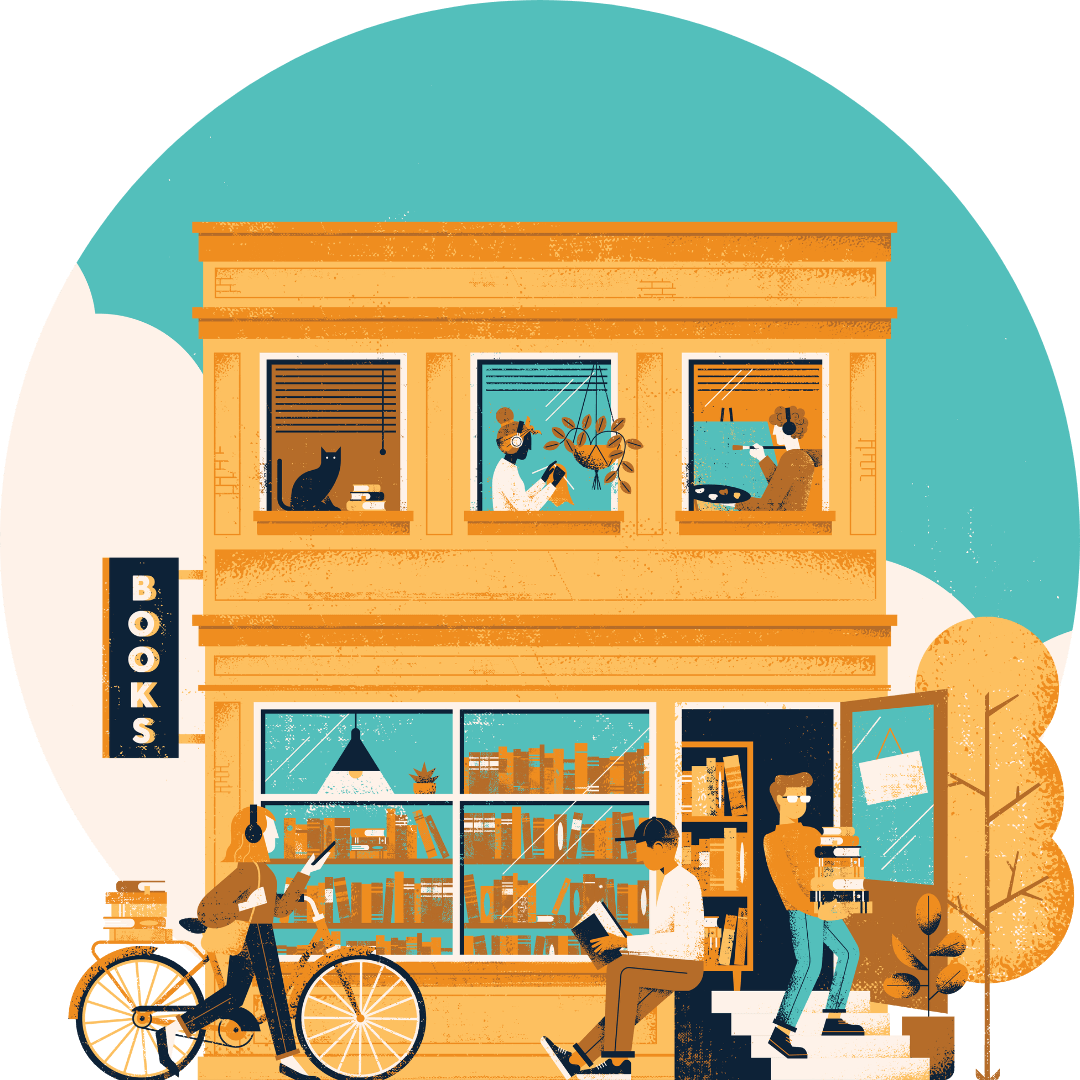 Gift audiobooks, support your bookstore!
With credit bundles, you choose the number of credits, your recipient picks their audiobooks, and your local bookstore is supported.
Start gifting
My Money My Way
Taking Back Control of Your Financial Life
Length 6 hours 43 minutes
Language English
Barnes and Nobles' 2022 List of "Best Books that Help!"

Does fear and insecurity keep you from looking at your bank account? Is your financial anxiety holding you captive?

You don't have to stress about money anymore. YOU can take back control.

As a newly divorced single mom making $24,000 per year and facing down $77,000 in debt, Kumiko Love worried constantly about money. She saw what other moms had—vacations, birthday parties, a house full of furniture—and felt ashamed that she and her son lived in a small apartment and ate dinner on the floor. Worse, when her feelings began to exhaust her, she binge-shopped, reasoning that she'd feel better after a trip to the mall.
 
On the day she needed to pay for a McDonald's ice cream cone without her credit card, she had an epiphany: Money is not the problem. Self-Doubt is the problem. Shame is the problem. Guilt is the problem. Society's expectations for her are the problem. She is the solution.
 
Once she reversed the negative thinking patterns pushing her toward decisions that didn't serve her values or goals, her financial plan wrote itself. Now, she's not only living debt-free in her dream home, which she paid for in cash, but she has spread her teachings around the world and helped countless women envision better lives for themselves and their families.
 
Now, building on the lessons she's taught millions as the founder of The Budget Mom, she shares a step by step plan for taking control back over your financial life—regardless of your level of income or your credit card balance. Through stories from navigating divorce to helping clients thrive through recessions, depression, eviction, layoffs and so much more, you will learn foundational practices such as:
 

How to use your emotions to your financial advantage, instead of letting them control you
How to create a budget based on your real life, not a life of self-denial
How to create a motivating debt pay-off plan that makes you excited about your future, instead of fearing it 
My Money My Way
will give you the tools to align your emotional health with your financial health—to let go of deprivation and embrace desire. Love's paradigm-shifting system will teach you how to honor your unique personal values, driving emotions, and particular needs so that you can stop worrying about money and start living a financially fulfilled life.
Kumiko Love is a single mom who empowers women everywhere to regain control of their financial lives. An Accredited Financial Counselor with over nine years of experience in the finance industry, she founded The Budget Mom, a community of millions of women on a path to financial fulfillment. She's also the creator of the wildly popular Live Rich Planner and Budget by Paycheck workbook. Love has been featured on Good Morning America, the Today show, CNN, CBS, ABC and in USA Today, US News, World Report, Huffington Post, Money Magazine, Parents Magazine, the Washington Post, and Real Simple. She lives in Spokane Valley, Washington.
Reviews
"The Budget Mom is a fantastic resource for anyone looking to improve their relationship with money. Miko gives you the tools to actually change how you manage and understand your finances, and her work is consistently inspiring and motivating to follow. I'm a huge fan!"
--Chelsea Fagan, cofounder of The Financial Diet 
"It's no surprise that millions of people flock to Kumiko Love for her financial advice. She's able to do the impossible: teach others about money in a non-judgemental, down-to-earth way while also making concepts like budgeting and debt-repayment exciting and fun. And Kumiko's new book
My Money My Way
will leave you feeling even more prepared to transform your financial life. I know what book just garnered a top spot on my book recommendations list! 
--Jessica Moorhouse, speaker, money expert, and host of More Money Podcast 
"No shame. No condescension. Just real, practical money talk from a woman who lives it. Kumiko reminds us that our money struggles and mistakes are not a reflection of who we are or what we can achieve. And her tools and strategies offer an easy-to-follow framework for using money to build a lifestyle you love."
--Stefanie O'Connell Rodriguez, personal finance expert and host of Money Confidential  
"My Money My Way is what every busy woman needs to move beyond shame, reconnect with their values, and transform their relationship with money forever. If you are struggling to achieve balance and peace in your financial life, read this book."--Tiffany Aliche, New York Times bestselling author of Get Good With Money
"If you're ready to break free from a dysfunctional relationship with money and build wealth from a place of strength, Kumiko's book is a must-read." --Marie Forleo, #1 New York Times bestselling author of Everything is Figureoutable
"It's so wonderful to see more voices join the movement that money shouldn't be rigid or restrictive. Kumiko Love and her money management style will help you feel seen and capable instead of shamed and distressed— no matter the money mistakes in your past." --Erin Lowry, author of the Broke Millennial series
Barnes and Nobles' 2022 List of "Best Books that Help!"
Expand reviews
Start gifting