Skip content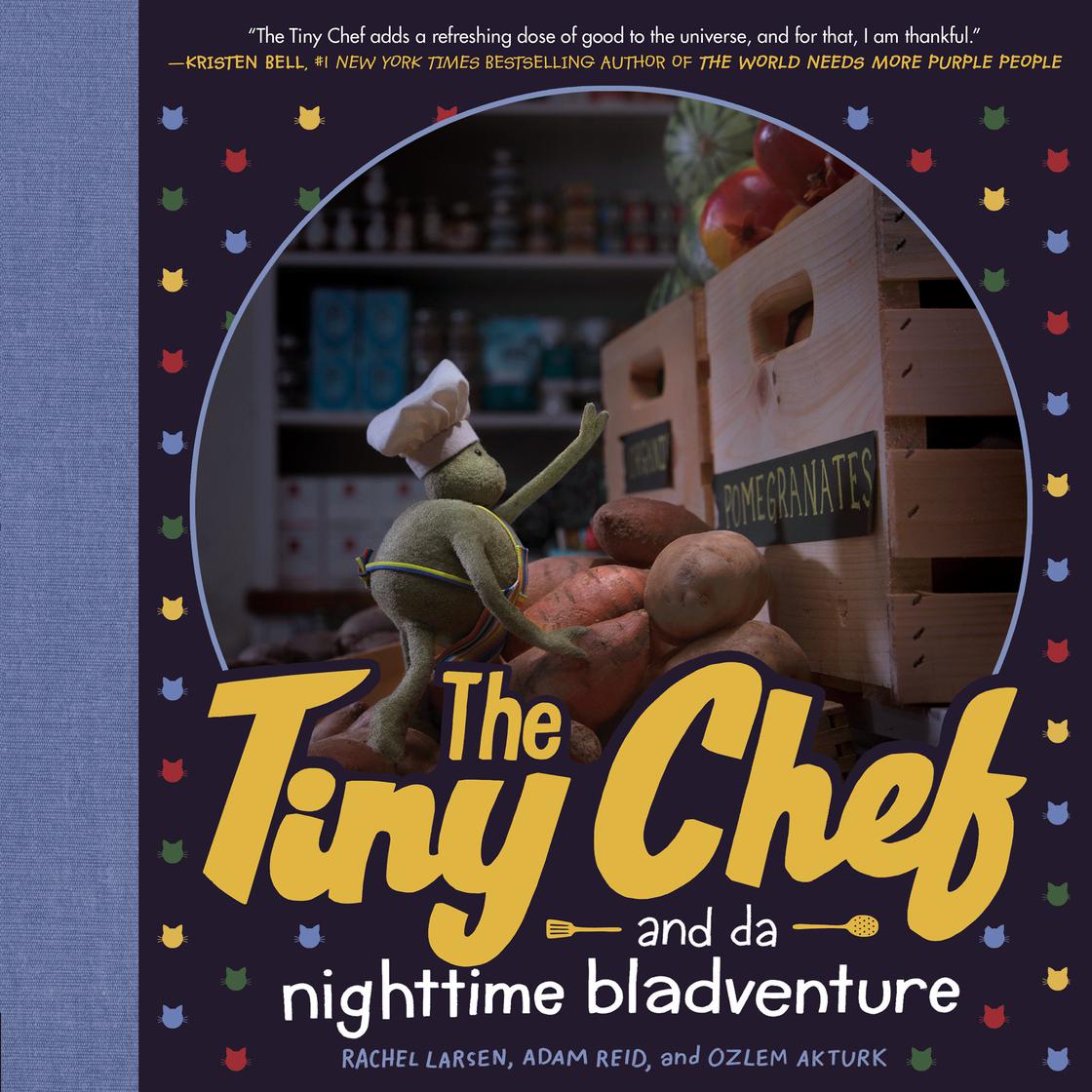 The Credit Bundle Sale is here!
Celebrate your local bookstore with 10% off all credit bundles, perfect for holiday gifting or for yourself. Don't miss out—sale ends December 7th!
Gift credits
Get credits
The Tiny Chef
and da nighttime bladventure
Length 21 minutes
Language English
A new adventure starring the instagram hero, Tiny Chef!

Another rainy day and the Chef is BORED. He's played all his games and sung all his songs, there's nothing to do! That is until he remembers that the market is still open. He rushes out to grab some quick ingredients for a fun evening feast. Unfortunately for him, Mr. Sam the grocer doesn't quite see the Chef while he's locking up. Chef is stuck inside the market! It's one of Chef's favorite places, but it's dark and scary at night. Come along on the Chef's overnight adventure as he learns that it's okay to be brave and still be a little scared at the same time.
RACHEL LARSEN has dedicated her life to protecting Chef and helping him bring his tiny vision to the world. While neither seems to recall exactly when they met, they are two peas in a pod and are totally inseparable. Chef counts on Rachel to help him with his on camera performance, drive him to his voice lessons, and to taste test his new dishes. No detail of Chef's life is too tiny for Rachel to offer help in any way she can. Watch closely, and you'll see how the Chef shines when Rachel is in the room.

ADAM REID and the Tiny Chef share a love of storytelling, art, and board games. Adam often reads
books aloud to Chef and they'll stay up late talking about old movies and their favorite shows. Adam and The Chef bring out the best in each other. Adam helps Chef find just the right words and makes terrible doodles of The Chef's wonderful ideas.

OZLEM AKTURK met the Tiny Chef in New Zealand and they became fast friends over their passion for adventure and food. One day Ozi leaned over and whispered in The Chef's ear "Why don't you make a cooking show?" and their lives would never be the same. Ozi now pours all her energy into helping The Chef using her production powers. Ozi makes sure The Chef is seen in his best light and at his best angles on camera.
Start gifting