Skip content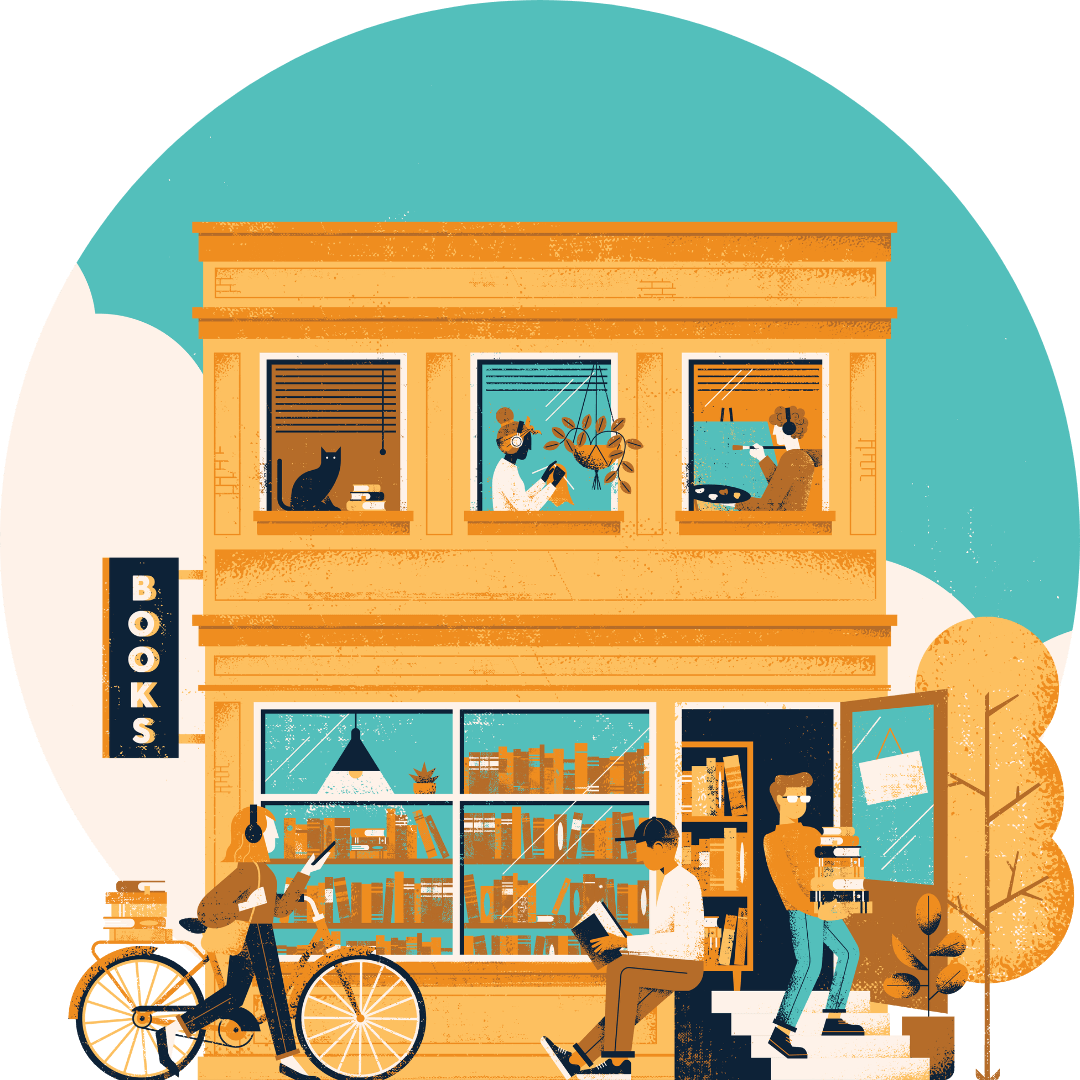 Gift audiobooks, support your bookstore!
With credit bundles, you choose the number of credits, your recipient picks their audiobooks, and your local bookstore is supported.
Start gifting
Colorization
One Hundred Years of Black Films in a White World
Length 17 hours 36 minutes
Language English
ANEW YORK TIMESCRITICS'TOP BOOK OF THE YEAR • BOOKLISTS' EDITOR'S CHOICE •ONE OF NPR'S BEST BOOK OF THE YEAR

"At once a film book, a history book, and a civil rights book.… Without a doubt, not only the very best film book [but] also one of the best books of the year in any genre. An absolutely essential read." —Shondaland

This unprecedented history of Black cinema examines 100 years of Black movies—from Gone with the Wind to Blaxploitation films to Black Panther—using the struggles and triumphs of the artists, and the films themselves, as a prism to explore Black culture, civil rights, and racism in America. From the acclaimed author of The Butler and Showdown.

Beginning in 1915 with D. W. Griffith's The Birth of a Nation—which glorified the Ku Klux Klan and became Hollywood's first blockbuster—Wil Haygood gives us an incisive, fascinating, little-known history, spanning more than a century, of Black artists in the film business, on-screen and behind the scenes.
 
He makes clear the effects of changing social realities and events on the business of making movies and on what was represented on the screen: from Jim Crow and segregation to white flight and interracial relationships, from the assassination of Malcolm X, to the O. J. Simpson trial, to the Black Lives Matter movement. He considers the films themselves—including Imitation of Life, Gone with the Wind, Porgy and Bess, the Blaxploitation films of the seventies, Do The Right Thing, 12 Years a Slave, and Black Panther. And he brings to new light the careers and significance of a wide range of historic and contemporary figures: Hattie McDaniel, Sidney Poitier, Berry Gordy, Alex Haley, Spike Lee, Billy Dee Willliams, Richard Pryor, Halle Berry, Ava DuVernay, and Jordan Peele, among many others.
 
An important, timely book, Colorization gives us both an unprecedented history of Black cinema and a groundbreaking perspective on racism in modern America.
Reviews
"Haygood…takes on the history of Black cinema in this riveting, ambitious deep dive." --
Esquire
; The 125 Best Books About Hollywood
"For three decades, Wil Haygood, a former staff writer at the
Post-Gazette, the Boston Globe
and
The Washington Post,
has been writing the kind of in-depth histories of American culture — popular, legal and personal — that the nation desperately needs. His latest is an instant classic because of the brilliant way he's able to put different aspects of our conflicted history into dialogue with each other…" --Tony Norman,
Pittsburgh Post-Gazette
"This is an invaluable national memoir, seen through the ardent research — and lived experience — of the award-winning Black journalist and movie lover Wil Haygood…The white world he has in mind is America, to be exact. And Haygood anchors the opening of his survey in an extended contrast between the life and work of the commandingly influential director D.W. Griffith (whose disquieting 1915 masterpiece, "The Birth of a Nation," with its vividly racist underpinnings, was screened in Woodrow Wilson's White House for an appreciative audience) and that of the contemporaneous Black director Oscar Micheaux...the author's unflagging energy also serves as an effective reproach to any who still don't feel the frustration of how difficult it has been for so long for Black Americans to see themselves on screen and feel seen in the great American movie industry…At times "Colorization" has the feel of an almanac, or maybe it's an encyclopedia, or a time capsule timed right up to the minute. The archivist doesn't want to miss a detail or a moment. This is a memoir that demands update and expansion in the years to come." --Lisa Schwarzbaum;
NY Times Book Review
"Haygood...has become a master craftsman, one whose joinery is seamless...This is sweeping history, but in Haygood's hands it feels crisp, urgent and pared down. He doesn't try to be encyclopedic. He takes a story he needs, tells it well, and ties it to the next one. He carries you along on dispassionate analysis and often novelistic detail….this is important, spirited popular history. Like a good movie, it pops from the start." -- Dwight Garner,
The New York Times

"This enthralling and impeccably researched study starts with the silent era and ends with the death of George Floyd. "In the life of Black Americans," Haygood writes, "photographs and moving images would come to be quite significant, illustrating both hardship and brutality." In addition to documenting the key texts, Haygood also delves into the stories of individuals like Dorothy Dandridge and Melvin Van Peebles." --Christopher Schobert,
The Film Stage

"At once a film book, a history book, and a civil rights book, Haygood's tome is a stunning achievement in every possible way: extensively researched, intricately detailed, beautifully written, and massively entertaining.
Colorization
is, without a doubt, not only the very best film book of 2021, but it is also one of the best books of the year in any genre. An absolutely essential read." --Scott Neumyer,
Shondaland
"The struggle of Black directors and actors to make movies on equal terms is explored in this sweeping historical study. Journalist and biographer Haygood (
The Butler
) surveys the Black presence in American cinema back to the silent era…Haygood centers his narrative on punchy biographical sketches of Black filmmakers and piquant making-of tableaux……ably filling in the historical context from the Harlem Renaissance to the George Floyd protests. The result is an engrossing account of a vital but often slighted cinematic tradition, full of fascinating lore." --
Publishers Weekly
"Like Black history, Black film is indisputably entwined with American history. Haygood (
Tigerland, 1968–1969
, 2018) emphasizes this point from the start of this captivating chronicle of a century…Haygood's defining history is as moving as it is enlightening." --Lesley Williams,
Booklist
(starred review)
"Hands down this year's very best book about film,
Colorization: One Hundred Years of Black Films in a White World
is precisely the book we need right now. [This] nearly 500-page tome examines the history of Black cinema from its horrifying beginning in 1915 with D.W. Griffith's
The Birth of a Nation
through the Blaxploitation films of the 1970s, and all the way to modern-day blockbusters like Marvel Studios'
Black Panther
. Haygood goes in-depth with classic films like
Porgy and Bess
,
Do the Right Thing
, and
12 Years a Slave
…and even digs deep into the work and life of iconic figures like Hattie McDaniel, Billy Dee Williams, Ava DuVernay, and Jordan Peele. And all of that is just scratching the surface of everything that
Colorization
encompasses. An absolutely essential read!" --Scott Neumyer,
Shondaland

"Haygood creates an encyclopedic history of Blacks' film presence...A well-researched history of frustrations, defiance, and bold dreams—good for movie buffs and civil rights historians alike" --
Kirkus Reviews
Expand reviews
Start gifting