Skip content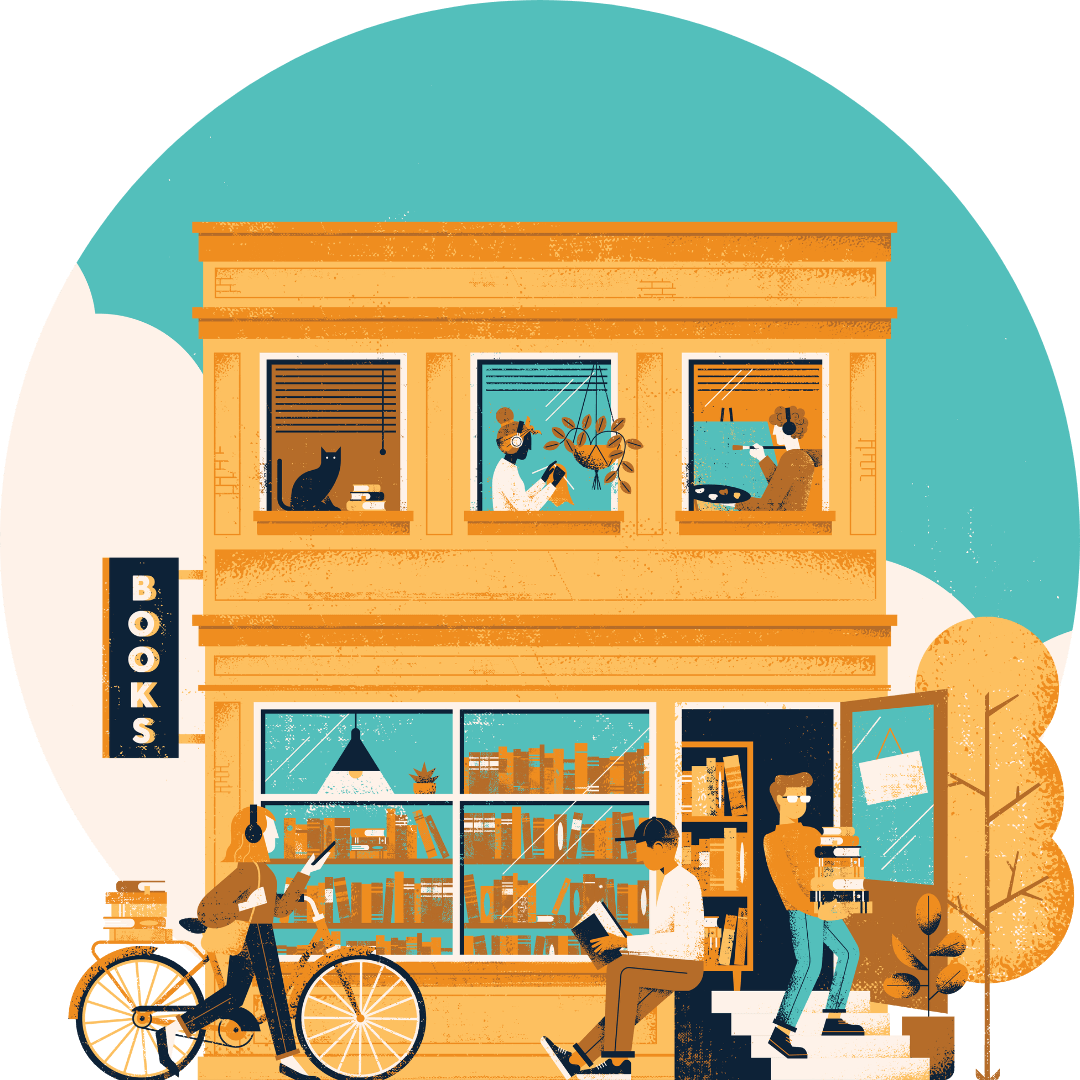 Gift audiobooks, support your bookstore!
With credit bundles, you choose the number of credits, your recipient picks their audiobooks, and your local bookstore is supported.
Start gifting
Project 333
The Minimalist Fashion Challenge That Proves Less Really is So Much More
Length 4 hours 50 minutes
Language English
Wear just 33 items for 3 months and get back all the JOY you were missing while you were worrying what to wear.

In Project 333, minimalist expert and author of Soulful Simplicity Courtney Carver takes a new approach to living simply--starting with your wardrobe. Project 333 promises that not only can you survive with just 33 items in your closet for 3 months, but you'll thrive just like the thousands of woman who have taken on the challenge and never looked back. Let the de-cluttering begin!

Ever ask yourself how many of the items in your closet you actually wear? In search of a way to pare down on her expensive shopping habit, consistent lack of satisfaction with her purchases, and ever-growing closet, Carver created Project 333. In this book, she guides readers through their closets item-by-item, sifting through all the emotional baggage associated with those oh-so strappy high-heel sandals that cost a fortune but destroy your feet every time you walk more than a few steps to that extensive collection of never-worn little black dresses, to locate the items that actually look and feel like you. As Carver reveals in this book, once we finally release ourselves from the cyclical nature of consumerism and focus less on our shoes and more on our self-care, we not only look great we feel great-- and we can see a clear path to make other important changes in our lives that reach far beyond our closets. With tips, solutions, and a closet-full of inspiration, this life-changing minimalist manual shows readers that we are so much more than what we wear, and that who we are and what we have is so much more than enough.
Courtney Carver launched her blog "Be More with Less" in 2010 and is one of the top bloggers in the world on the subject of minimalism. She has been featured in countless articles, podcasts, and interviews on simplicity, and is the creator of the minimalist fashion challenge, Project 333, which was featured in O: The Oprah Magazine and Real Simple.
Reviews
"Courtney does an extraordinary job helping us address the physical and emotional clutter that comes with our wardrobe." -
Ryan Nicodemus, The Minimalists
For me, the key to making life simple again started in my closet with Project 333. I've learned to not let the things I wear, wear me out. I'm dressing with less, and feeling twice as confident. And for that I'm truly grateful.  
Allow yourself the possibility of life transformation by simply starting with your wardrobe.
 --Angel Chernoff, New York Times bestselling author of Getting Back to Happy and 1000+ Little Things.
"I opened Project 333 thinking I could use some help scaling down my closet. Little did I know this practical guidebook would lead me to uncover a major source of stress in my life. Within days of practicing the principles in Project 333, I began seeing my life's clutter and excess for what they really were – unnecessary burdens that have weighed me down for decades and distracted me from what really matters. With wisdom, humor, compassion, and practicality, Courtney Carver teaches us to notice what's actually serving the life around us so we can begin making sound emotional and financial choices for ourselves and those we love. Because of Project 333, my family is discovering unlimited possibilities created by living lighter and happier with less!  
--Rachel Macy Stafford, New York Times bestselling author of Hands Free Mama, Hands Free Life, and Only Love Today
I've come to believe that simplicity, in its final form, always looks so simple and easy, but getting there is always hard. In Project 333, Courtney guides you towards simplicity in your closet with doable steps, while also digging to the roots of the problem, beneath the pile of clothes, the stack of shoes, and the mountain of frustration. I shook my head in agreement from cover to cover. I think you will too.
--Melissa Coleman, Author of The Minimalist Kitchen
If you're thinking about optimizing your wardrobe, let Courtney Carver be your guide. She will show you how to let go of excess stuff so that you can bring more joy, gratitude, and love into your life. As Courtney says, "Simplicity is the way back to love," and this book is full of loving advice and stories. I highly recommend Project 333!
- Tammy Strobel, Author, photographer & founder of RowdyKittens.com 
For me,
Project 333
became something far greater than wearing fewer articles of clothing. It became about recognizing the value of boundaries. And the value of boundaries reaches far beyond our closets. It begins to spill into how we decorate our homes, the toys we buy for our children, and even how we choose to spend our time, money, and energy. This book is a must read for those who are ready to simplify their lives.  
—Joshua Becker, Author of The Minimalist Home and The More of Less.
"Project 333 is not just a fashion challenge, it's an invitation to live more intentionally. Courtney takes a gentle, heart-based approach to decluttering and provides readers with plenty of support along the way."
-- Francine Jay, Author of The Joy of Less and Lightly 
"Courtney Carver understands the unstoppable power of less." —
Joshua Fields Millburn, The Minimalists 
Expand reviews
Start gifting