Skip content
Recollections of My Nonexistence
A Memoir
An electric portrait of the artist as a young woman that asks how a writer finds her voice in a society that prefers women to be silent
---
Bookseller pick
"Over Rebecca Solnit's 30 years of writing, readers like me have fallen in love with her seismic, world-shifting essays, and I was not disappointed by this memoir, her first longform writing in seven years. True to her form, this is a memoir not necessarily of the events of Solnit's coming of age, but rather the greater influences in her development as a feminist, an activist, and a writer in 1980's San Francisco. In these pages, Solnit describes the formation of her own powerful voice while interrogating the culture that routinely silences women through violence and disregard. By sharing these formative years, Solnit is sure to inspire and vindicate generations of women of all ages and offer much-needed encouragement to people of all genders to invest in voices long suppressed."

Megan Bell, Underground Books
---
Description
In Recollections of My Nonexistence, Rebecca Solnit describes her formation as a writer and as a feminist in 1980s San Francisco, in an atmosphere of gender violence on the street and throughout society and the exclusion of women from cultural arenas. She tells of being poor, hopeful, and adrift in the city that became her great teacher, and of the small apartment that, when she was nineteen, became the home in which she transformed herself. She explores the forces that liberated her as a person and as a writer--books themselves; the gay community that presented a new model of what else gender, family, and joy could mean; and her eventual arrival in the spacious landscapes and overlooked conflicts of the American West.
Beyond being a memoir, Solnit's book is also a passionate argument: that women are not just impacted by personal experience, but by membership in a society where violence against women pervades. Looking back, she describes how she came to recognize that her own experiences of harassment and menace were inseparable from the systemic problem of who has a voice, or rather who is heard and respected and who is silenced--and how she was galvanized to use her own voice for change.
---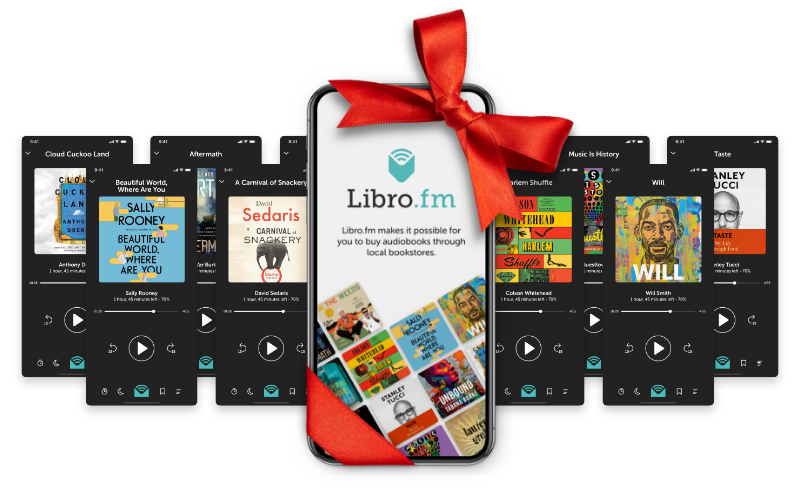 Shop early and gift big!
Gift an audiobook membership to anyone in the world and support local bookstores at the same time.
Start gifting
About the author
---
Rebecca Solnit is the author of more than twenty books, including the memoir Recollections of My Nonexistence and the nonfiction A Field Guide to Getting Lost, The Faraway Nearby, A Paradise Built in Hell, River of Shadows, and Wanderlust. She is also the author of Men Explain Things to Me and many essays on feminism, activism and social change, hope, and the climate crisis. A product of the California public education system from kindergarten to graduate school, she is a regular contributor to The Guardian and other publications.
Reviews
"A clarion call of a memoir, chronicling, in unfettered, poetic prose, her coming-of-age . . . and her emergence as one of our most potent cultural critics."

O, The Oprah Magazine
"Solnit emphasizes the need to find poetry in survival... a voice raised in hope against gender violence. It's a call we should listen to."

The Washington Post
"It is a rare writer who has both the intellectual heft and the authority of frontline experience to tackle the most urgent issues of our time. One of the reasons [Solnit] has won so many admirers is the sense that she is driven not by anger but by compassion and the desire to offer encouragement . . . That voice of hope is more essential now than ever, and this memoir is a valuable glimpse into the grit and courage that enabled her to keep telling sidelined stories"

The Guardian
Related reading