Skip content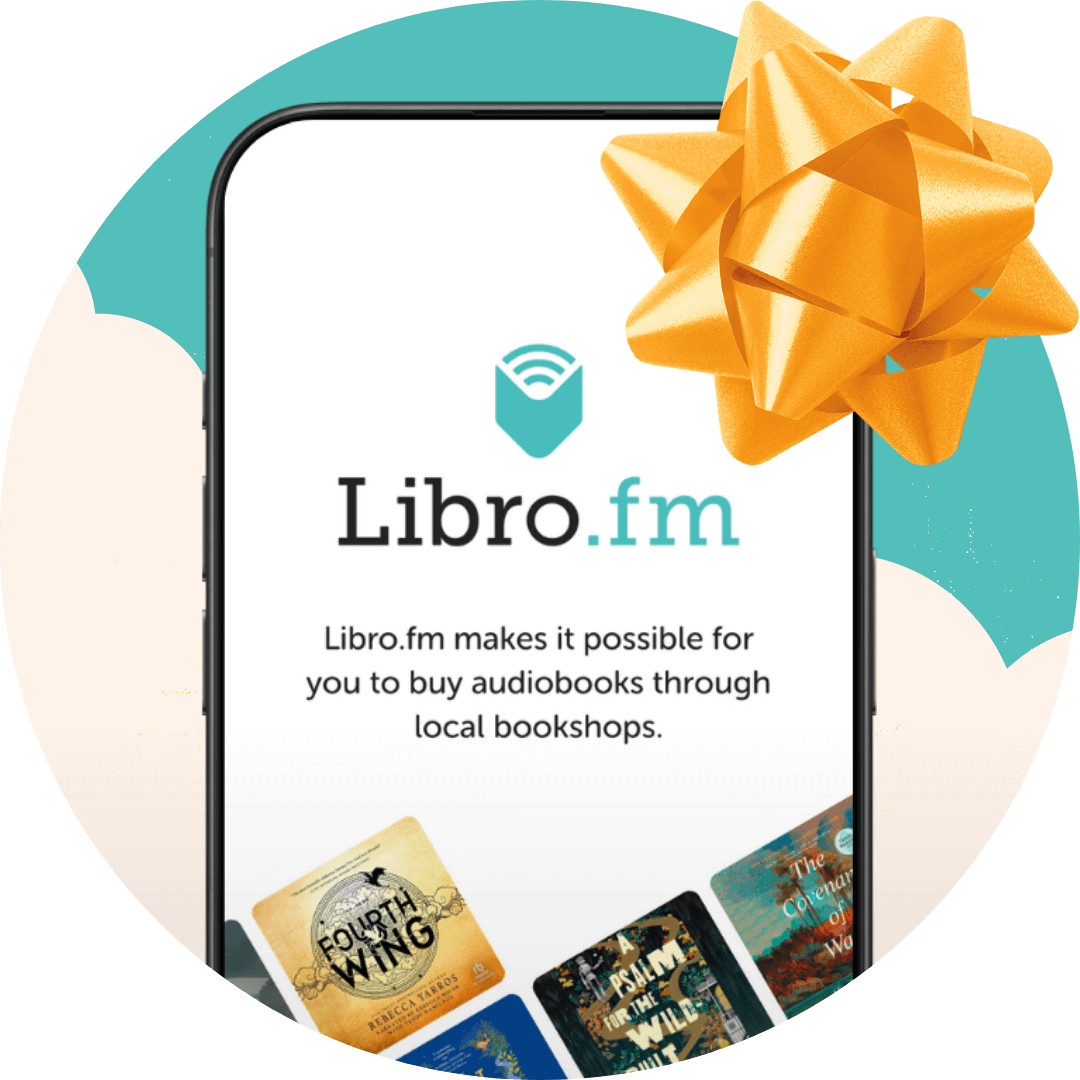 The perfect last-minute gift
Audiobook credit bundles can be delivered instantly, given worldwide, and support your local bookstore!
Start gifting
Conscious Leadership
Elevating Humanity Through Business
Length 8 hours 44 minutes
Language English
A WALL STREET JOURNAL BESTSELLER!

From Whole Foods CEO John Mackey and his coauthors, a follow-up to groundbreaking bestseller Conscious Capitalism—revealing what it takes to lead a purpose-driven, sustainable business.

John Mackey started a movement when he founded Whole Foods, bringing natural, organic food to the masses and not only changing the market, but breaking the mold. Now, for the first time, Conscious Leadership closely explores the vision, virtues, and mindset that have informed Mackey's own leadership journey, providing a roadmap for innovative, value-based leadership—in business and in society.
 
Conscious Leadership demystifies strategies that have helped Mackey shepherd Whole Foods through four decades of incredible growth and innovation, including its recent sale to Amazon. Each chapter will challenge you to rethink conventional business wisdom through anecdotes, case studies, profiles of conscious leaders, and innovative techniques for self-development, culminating in an empowering call to action for entrepreneurs and trailblazers—to step up as leaders who see beyond the bottom line.
Reviews
"… a commendable guide… half business case study, half workbook, framing its advice component with Whole Foods history."—
Publishers Weekly

"This highly anticipated release features a renowned executive sharing the principles, vision and mindset he's used to reach the top of the business world—and do plenty of good in the process."
—Forbes
"Do you want to know how to grow spiritually as a leader? This is the book for you… a thought provoking and surprisingly reflective account…"
—
Financial Times
"The Whole Foods founder is living proof that we don't have to choose between purpose and profits. He and his colleagues offer the guidance leaders need to build businesses that do well by doing good and prioritize lifetime impact over quarterly earnings."—
LinkedIn, Adam Grant's "Big Idea" Books for Fall
"In a changing world, businesses that hope to thrive will need leadership to take them there. 
Conscious Leadership
defines a path forward for all of us looking to lead the way."
—Mark Cuban, owner of the Dallas Mavericks
"John Mackey is one of the greatest leaders I have had the privilege of learning from.
Conscious Leadership
is an essential guide to rethinking what capable, compassionate leadership truly looks like and why it is essential to success in today's business world."
—Randi Zuckerberg, author of Pick Three and Dot Complicated
"Through aligning personal obligations with the collective gain,
Conscious Leadership
demonstrates how value can simultaneously be compounded on both the balance sheets of our souls and bank accounts."
—Matthew McConaughey, Academy Award winner and father
"
Conscious Leadership
illustrates the values and virtues that define the mindset of extraordinary leaders. True leadership is a neverending journey, and this visionary book is an invaluable companion for the road!"
—Jamie Dimon, chairman and CEO of JPMorgan Chase
"This inspiring new book provides a new vision for leading with purpose, love, and integrity to create dynamic organizations that ultimately serve society."
—Bill George, senior fellow, Harvard Business School, former chair and CEO of Medtronic, and author of Discover Your True North
"Living proof that we don't have to choose between purpose and profits."
—Adam Grant, New York Times–bestselling author of Give and Take and Originals, and host of the TED podcast WorkLife
"This is the book I've been waiting for my entire career. Required reading for anyone who is serious about leading in the twenty-first century."
—Rand Stagen, CEO of the Stagen Leadership Academy
"A tour de force that is destined to become a classic of the genre."
—Raj Sisodia, co-founder and co-chairman of Conscious Capitalism, Inc.
"Stop what you're trying to transform in your organization—or yourself—right now and read this book. It may be the best leadership decision in your career."
—Suzanne Frey, VP of Engineering and Product, Google
"A powerful manual for leaders who want to reach their higher potential and elevate the impact of their business."
—Ron Shaich, founder and former chairman and CEO of Panera Brea
"Developing leaders who know how to do the right thing—to lead with integrity—is of critical importance as the global economy evolves and organizations face new challenges. John Mackey and his co-authors have made an important contribution to the conversation about how to lead."
—Jeff Wilke, CEO of Worldwide Consumer, Amazon
"This important book, full of inspiring examples, lays out a path by which leaders can develop themselves so that their companies are not only more sustainably successful, but also become active contributors to a better world."
—Tony Schwartz, bestselling author of The Way We're Working Isn't Working and CEO of The Energy Project
"John Mackey is a proven innovator and leader. Here he shares insights from evolution and psychology as well as his own experience and that of others in business to set out with clarity and eloquence what it means to lead with love, purpose, and integrity."
—Matt Ridley, author of How Innovation Works
"This is one of the best leadership books I have ever read. It is a manual for creating value and doing the right thing."
—Ed Freeman, professor at UVA's Darden School of Business and author of The Power of And
"This book clearly integrates both the world of personal growth and the world of business, presenting a path forward that each of us can travel to fulfill our highest purpose. If you want to contribute to the world at the highest level, this is the book to read!"
—Doug Rauch, former president of Trader Joe's, founder of Daily Table
"Rarely does a book move me to tears, yet this one did, by holding up a mirror to the kind of leader I most deeply want to be.
Conscious Leadership
is a powerful invitation to shift our mindset from the win/lose games of war to the community-building virtues of love, authenticity, and integrity. It is a book built on the radical idea that business can be a force for bringing more love into the world. Count me in."
—Brian Robertson, creator of Holacracy
"John Mackey and his co-authors bring a rich assortment of my favorite type of leadership lessons—experiential ones, sometimes learned from the school of hard knocks. Especially for anyone who's never heard the phrase 'conscious leadership' before, these pages provide a master class."
—David Gardner, co-founder of The Motley Fool
"
Conscious Leadership
brings deep and important insights in business and consciousness. It gives both women and men permission to lean into their feminine and masculine, critical traits of a conscious leader. A must read."
—Radha Agrawal, co-founder and CEO of Daybreaker, co-founder of THINX, and bestselling author of Belong
"The most important essence of
Conscious Leadership
is how a reader can think about their life and our society filtered through the wisdom represented on these pages. You will finish this book aspiring for greater outcomes for us all."
—Bob Greifeld, former CEO of Nasdaq, chairman of Virtu Financial
"In the same way that John Mackey revolutionized grocery shopping, he's taken on leadership—infusing it with decidedly non-corporate yet consummately human notions of love, compassion, and self-development. The result is a Leadership Bible of sorts. Whether you aspire to launch a start up, run a Fortune 100 company, or simply raise conscious children, you must read this book."
—Dan Buettner, National Geographic fellow, founder of Blue Zones, and multiple New York Times–bestselling author

"This book is a revelation and a revolution. It helped me deeply align with my purpose, ask myself the important questions of what kind of leader I want to be, and remind myself that it's okay to constantly evolve."
—Miki Agrawal, founder of TUSHY, THINX, and Wild, and author of #1 bestsellers Disrupt-Her and Do Cool Shit
"Leaders today are called to a faster pace, sharper strategy, and broader responsibilities, but also to greater awareness, humility, and authenticity.
Conscious Leadership
will help you summon the courage to open your heart, dig deeper, and keep growing as a conscious leader."
—Walter Robb, principal of Stonewall Robb, former co-CEO of Whole Foods Market

"
Conscious Leadership
is about the presence, energy, and mindset a leader brings to everything he or she does, and how that ripples out to make a difference. This is the kind of leadership the world is calling for, and this book provides a road map for becoming that kind of leader."
—Alexander McCobin, CEO of Conscious Capitalism, Inc.
Expand reviews
Start gifting