#ShopBookstoresNow:
See the impact of what you've accomplished so far.
Live Updates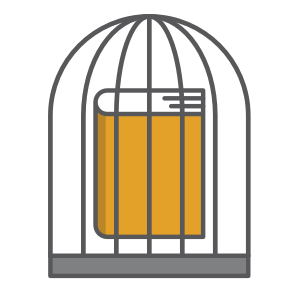 Sorry, the publisher has caged this audiobook!
Caging audiobooks is not consistent with our indie values. Libro.fm is one of the few places where every audiobook is DRM-free (DRM means Digital Rights Management), which we like to call cage-free. Cage-free fits our fiercely independent nature and it means you can listen to our audiobooks anytime, anywhere, on any device with no restrictions.
Love that we are cage-free? Spread the word and #chooseindie
Star Wars: Shadows of the Empire - Abridged
Shadows of the Empire illuminates the shadowy outlines of a criminal conspiracy that exists in the background of the events in the movies, ruled by a character new to us. Prince Xizor is a mastermind of evil who dares to oppose one of the best-known fictional villains of all time: Darth Vader. The story involves all the featured Star Wars movie characters, plus Emperor Palpatine and, of course, Lord Vader himself.
---
Star Wars - Legends Series