Skip content
Spend $15 or more at A Great Good Place for Books and get a free audiobook!
Learn more
Bookseller pick
"To say that "Cherry" is gritty and raw is an understatement to the nth degree. When I began listening to it on Libro.fm I wasn't sure I could get past the use of the "f" word every other sentence, but this novel keeps you hooked into sticking with the sometimes depressing, sometimes funny and sometimes horrifying story for all 8 hours of listening time. Nico Walker's semi-autobiographical novel follows the main character from high school to Iraq and back home where he becomes a heroin addict and a bank robber. While listening to this book I felt that I was witnessing a slow motion car wreck and couldn't turn my head away and stop watching. I'm glad I didn't because the overall lessons from this book were too important to turn away from. How in society are we going to decide to deal with veterans coming back from the front that now have issues with PTSD? How are we as a nation going to deal with everyday Americans that are addicted to opioids and then slide into heroin addiction after their opioide prescriptions are stopped ? How do we as Americans deal with a prison population that is on average looked at as not worth dealing with on any level except avoidance but are capable of writing a brilliant novel? These are questions that one is forced to ask while reading or listening to this book. There are thousands and thousands of armed forces personnel that come back from their war experiences and do not have PTSD, drug problems or violent interactions with others. But after reading this book I think I have a better understanding of the average service member that DOES come back from war with issues that they find hard to deal with. I also feel like I better understand how someone can slip into a heroin addiction and perhaps wants to get out of it but can't overcome the physical withdrawal symptoms long enough to get clean of the drug. The fact that this book makes me understand even just a bit those two situations makes listening to all 8 hours of this book very worthwhile to me."

Suzie, Tattered Cover
Bookseller pick
"Cherry is a book for our times, a bit like if Jim Carroll, Denis Johnson, and Tim O'Brien had conspired to break your heart. Walker's writing is bare and essential, direct and unforgiving. Whether or not the reader has any sense of war, PTSD, or addiction, they will have a clearer one by the end of this blistering debut. I can't wait for an encore."

Mathew Clouser, BookPeople
---
Description
National Bestseller

Soon to be a major motion picture starring Tom Holland and directed by the Russo Brothers. A young medic returns from deployment in Iraq to two things: the woman he loves, and the opioid crisis sweeping across the Midwest. 

In this "miracle of literary serendipity" (The Washington Post), after finding himself deep in the thrall of heroin addiction, the soldier arrives at what seems like the only logical solution: robbing banks.  
  
Written by a singularly talented, wildly imaginative debut novelist, Cherry is a bracingly funny and unexpectedly tender work of fiction straight from the dark heart of America. 

A PEN/HEMINGWAY AWARD FINALIST
A NEW YORK TIMES NOTABLE BOOK
ONE OF THE BEST BOOKS OF THE YEAR: THE NEW YORKER • ENTERTAINMENT WEEKLY • VULTURE • VOGUE • LIT HUB
---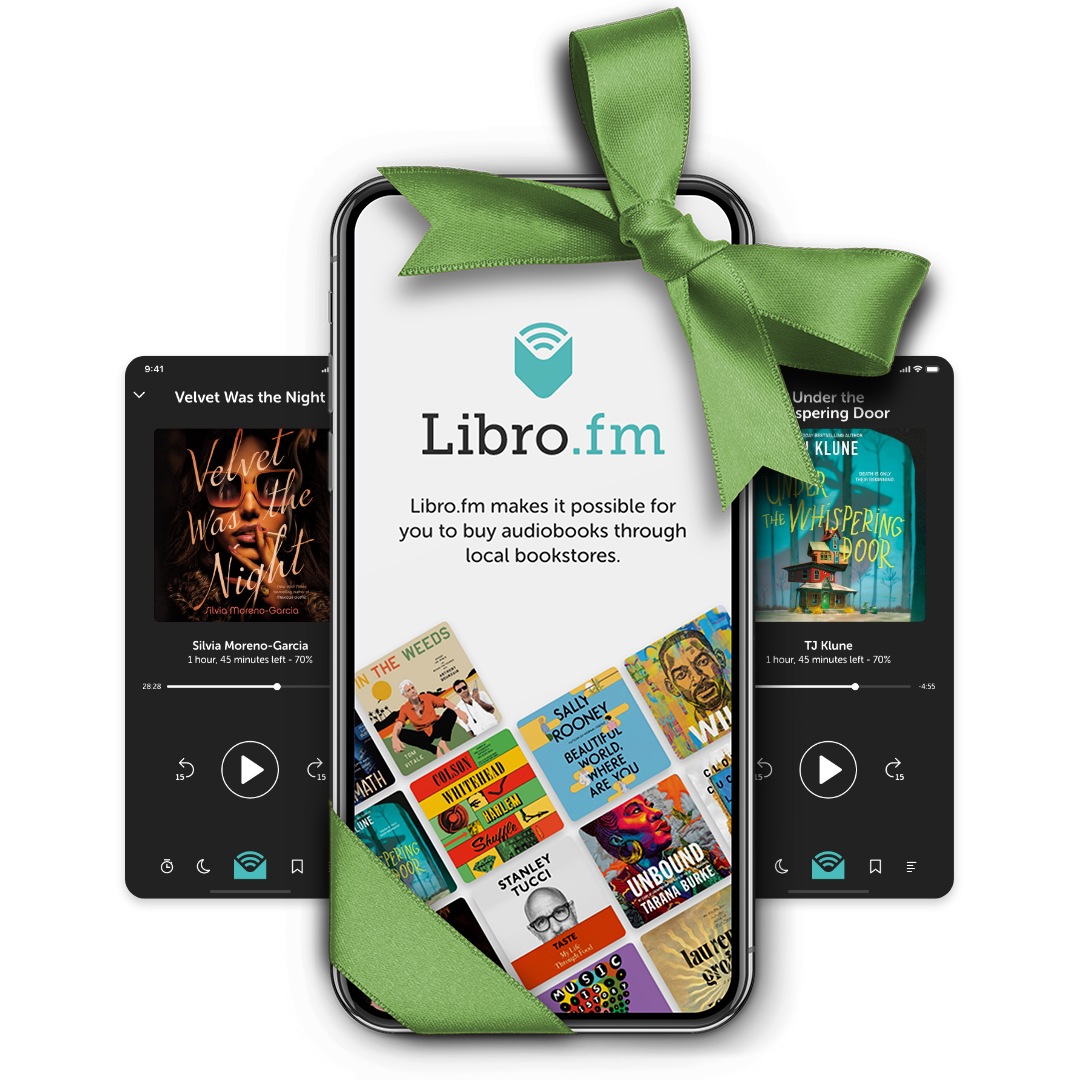 Shop early and gift big!
Gift an audiobook membership to anyone in the world and support A Great Good Place for Books at the same time.
Start gifting