Skip content
Spend $15 or more at A Great Good Place for Books and get a free audiobook!
Learn more
Kill the Farm Boy
The Tales of Pell
Bookseller pick
"Wildly unpredictable, tremendously goofy, and brilliantly inventive, Kill the Farm Boy is a laugh-out-loud fantasy trope extravaganza. A talking goat, a fierce warrior, a bumbling rogue, a wannabe dark wizard, and an enchanted bard set out on a quest full of adventure, mishaps, and lots of cheese. I can't count the number of times I giggled, snorted, and chuckled at a clever quip or ludicrous joke. Fans of Monty Python and Robin Hood: Men in Tights will definitely find Kill the Farm Boy to their liking."

Sami Thomason, Square Books
Bookseller pick
"Laugh-out-loud chuckle-worthy! The fantasy equivalent to The Hitchhiker's Guide to the Galaxy, in which all fairy tale tropes are turned on their head. The Chosen One has 4 legs, not 2; the witch is surprisingly not as evil as you're led to believe; and the romantic couple is in no way royal. But there is a quest, some magic, a band of unlikely heroes and even more unlikely friends, adventure, bravery, unforeseen deaths, and a love story with a happy ending. The best part? It's the start of a new series, so there's plenty more to come from this fantastically funny duo."

BrocheAroe, River Dog Book Co.
Bookseller pick
"This audiobook could not possibly be any better! The book is witty, wry and everything I didn't know I wanted in a fun, fast paced novel. The reader has a delightful voice and easily slips from cadence to cadence, giving each character a distinct inflection and making it easy to follow the dialogue even when groups are conversing. I cannot wait to pick up the next book by these enchanting authors!"

Genavieve, Books & Company
---
Description
In an irreverent series in the tradition of Monty Python, the bestselling authors of the Iron Druid Chronicles and Star Wars: Phasma reinvent fantasy, fairy tales, and floridly written feast scenes.

"Ranks among the best of Christopher Moore and Terry Pratchett."—Chuck Wendig

"When you put two authors of this high caliber together, expect fireworks. Or at least laughs. What a hoot!"—Terry Brooks

Once upon a time, in a faraway kingdom, a hero, the Chosen One, was born . . . and so begins every fairy tale ever told.

This is not that fairy tale.

There is a Chosen One, but he is unlike any One who has ever been Chosened.

And there is a faraway kingdom, but you have never been to a magical world quite like the land of Pell.

There, a plucky farm boy will find more than he's bargained for on his quest to awaken the sleeping princess in her cursed tower. First there's the Dark Lord, who wishes for the boy's untimely death . . . and also very fine cheese. Then there's a bard without a song in her heart but with a very adorable and fuzzy tail, an assassin who fears not the night but is terrified of chickens, and a mighty fighter more frightened of her sword than of her chain-mail bikini. This journey will lead to sinister umlauts, a trash-talking goat, the Dread Necromancer Steve, and a strange and wondrous journey to the most peculiar "happily ever after" that ever once-upon-a-timed. 

Praise for Kill the Farm Boy

"A rollicking fantasy adventure that upends numerous genre tropes in audacious style . . . a laugh-out-loud-funny fusion of Monty Python–esque humor and whimsy à la Terry Pratchett's Discworld."—Kirkus Reviews

"Dawson and Hearne's reimagining of a traditional fairy tale is reminiscent of William Goldman's The Princess Bride and William Steig's Shrek! Irreverent, funny, and full of entertaining wordplay, this will keep readers guessing until the end."—Library Journal

"Will have you laughing out loud until strangers begin to look at you oddly."—SyFy

"A smart comedy . . . nuanced, complicated, and human."—Tordotcom

"[Delilah Dawson and Kevin Hearne] make fun of the typical 'white male power fantasies,' and in that, they succeed, with their heroes all characters of color and/or falling somewhere under the LGBTQ umbrella."—Publishers Weekly
---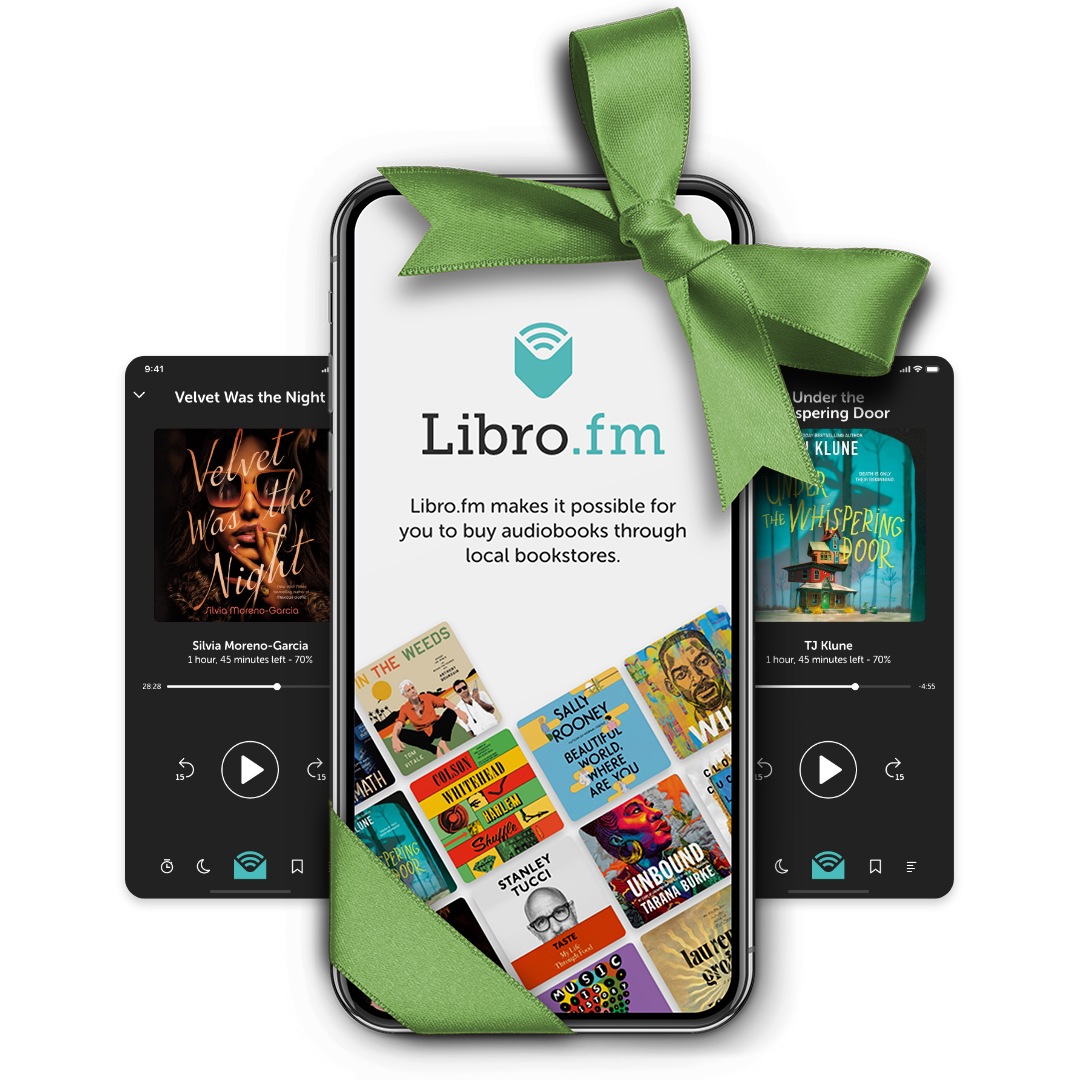 Shop early and gift big!
Gift an audiobook membership to anyone in the world and support A Great Good Place for Books at the same time.
Start gifting