Skip content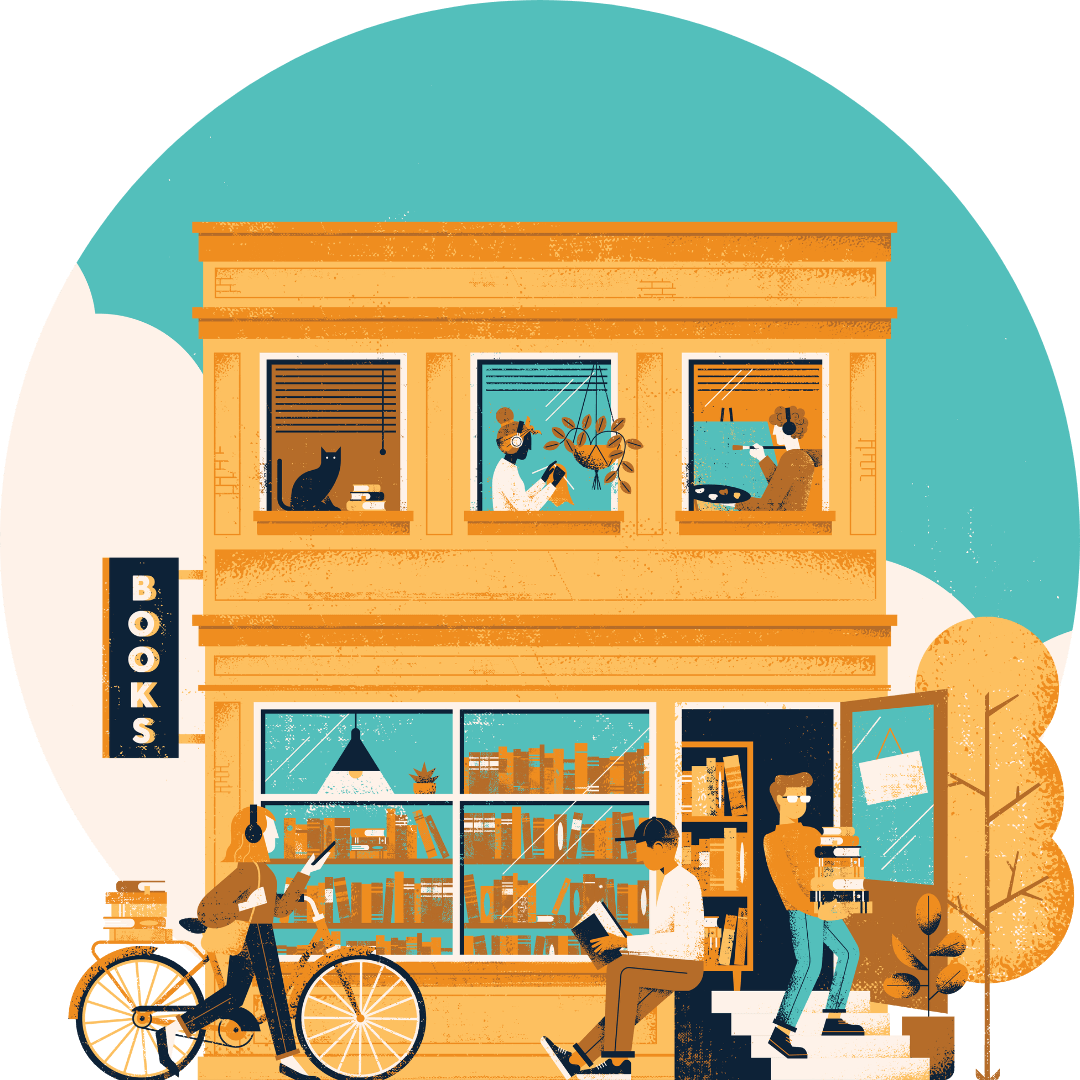 Gift audiobooks, support your bookstore!
With credit bundles, you choose the number of credits, your recipient picks their audiobooks, and your local bookstore is supported.
Start gifting
This Life
Secular Faith and Spiritual Freedom
Length 16 hours 43 minutes
Language English
Summary
Winner of the René Wellek Prize

Named a Best Book of the Year by The Guardian, The Millions, and The Sydney Morning Herald

A profound, original, and accessible book that offers a new secular vision of how we can lead our lives. Ranging from fundamental existential questions to the most pressing social issues of our time, This Life shows why our commitment to freedom and democracy should lead us beyond both religion and capitalism.

In this groundbreaking book, the philosopher Martin Hägglund challenges our received notions of faith and freedom. The faith we need to cultivate, he argues, is not a religious faith in eternity but a secular faith devoted to our finite life together. He shows that all spiritual questions of freedom are inseparable from economic and material conditions. What ultimately matters is how we treat one another in this life, and what we do with our time together.

Hägglund develops new existential and political principles while transforming our understanding of spiritual life. His critique of religion takes us to the heart of what it means to mourn our loved ones, be committed, and care about a sustainable world. His critique of capitalism demonstrates that we fail to sustain our democratic values because our lives depend on wage labor. In clear and pathbreaking terms, Hägglund explains why capitalism is inimical to our freedom, and why we should instead pursue a novel form of democratic socialism.

In developing his vision of an emancipated secular life, Hägglund engages with great philosophers from Aristotle to Hegel and Marx, literary writers from Dante to Proust and Knausgaard, political economists from Mill to Keynes and Hayek, and religious thinkers from Augustine to Kierkegaard and Martin Luther King, Jr. This Life gives us new access to our past—for the sake of a different future.
Reviews
"An important new book. . .Always lucid. . .Beautifully liberating. . .I admire his boldness, perhaps even his recklessness. And his fundamental secular cry seems
right
: since time is all we have, we must measure its preciousness in units of freedom. Nothing else will do. Once this glorious idea has taken hold, it is very hard to dislodge. . .I finished
This Life
in a state of enlightened despair, with clearer vision and cloudier purpose—I was convinced, step by step, of the moral rectitude of Hägglund's argument even as I struggled to imagine the political system that might institute his desired revaluation of value." 
—James Wood, The New Yorker 


'"A sweepingly ambitious synthesis of philosophy, spirituality and politics, which starts with the case for confronting mortality, and ends with the case for democratic socialism. . .Everything depends on what we do with our time together. 
This Life
 makes a forceful case for keeping that truth in mind." 
—Oliver Burkeman, 
The Guardian 
"Brilliant. . .An excellent place to start for those who want to energize the theory of socialism… Hägglund insists on grounding his Marxism in a broader tradition, and his version of it is so exciting. . .One of Hägglund's most impressive achievements is to bring to a new public agitating for an embrace of freedom in our lives a bold project of exhuming from the grave an identifiably Marxist intellectual enterprise. At stake are the beliefs we all must share that humanity is one, the social life it has created for itself an affront to its destiny, and — theoretically as well as practically — it has a world to win."
 —Samuel Moyn, Jacobin
"Gives fresh philosophical and political vitality to a longstanding question... Much in the book will resonate with a democratic left that has gained strength in the seven-plus years since Occupy—in Black Lives Matter and the Sanders campaign, in the vision of the Green New Deal, in the Fight for $15 and in North Carolina's Moral Mondays.
This Life
attempts to deepen the philosophical dimension of this left and to anchor its commitments in a larger inquiry: What kind of political and economic order can do justice to our mortality, to the fact that our lives are all we have?. . .
This Life 
presents a vital alternative." 
—Jedediah Britton-Purdy, The New Republic

"Martin Hägglund's
This Life
is a splendid primer on the importance of authentic freedom." 
—Yanis Varoufakis, Former Greek Minister of Finance and bestselling author of Adults in the Room


"A new philosophy for our time. . .I burned through this book so fast I forgot it was 400 pages. I even reread passages I enjoyed, because it was so engaging and thought provoking. . .My new favorite philosophy book." 
—
Alex Bell, The Boston Globe 
"Arriving at a moment of widespread intellectual and political disorientation, 
This Life
 is a timely, profoundly ambitious attempt to fashion a new foundation for personal and collective existence. Hägglund argues that a return to Marx's radical materialism does not have to signal a loss of spirituality or contempt for democracy, but something like the opposite: a truly secular faith in a redemptive realm of freedom." —
Stephen Greenblatt, National Book Award and Pulitzer Prize-winning author of The Swerve: How the World Became Modern

"An audacious, ambitious, and often maddening
tour de force
. . .
This Life
 is to be applauded. Its iconoclasm and sweep provide an example of what intellectual activity can and should look like in an era of emergency. . .The answers certainly are not banal: starting from first principles, Hägglund seeks to reconstruct what a worthwhile human life might look like, and what institutional arrangement might make it possible. The most interesting feature of his analysis is the great attention he gives to temporality. . .The great virtue of the book: it provides a regulative ideal, and a reminder of what kind of world we are actually fighting for. . .We need a vision of justice that is plausible and compelling enough to organize our efforts. Hägglund's book provides one. After a half century of anti-utopian suspicion,
This Life
calls us back to a nearly forgotten style of thinking and imagining. . .Hägglund is right that time is our most precious resource." 
—James Chappel, 
The Boston Review


"Deep, critical, and lively. . .Lucidly written, and at times beautifully so, it is unmistakably a work of philosophy. . .Though his style is more careful and deliberate, Hägglund's book is also more deeply radical in its aims. He wants to effect a revolutionary change in our understanding of value, in our economies and in our lives. . .The book's central contention is powerful."
—Mark O'Connell,
The New Statesman 


"A distinct and important contribution to contemporary philosophy, This Life is a rare accomplishment. A book that is a rigorous as it is approachable, as incisive as it is patient. A veritable trove of ideas... A rewarding book that deserves exactly what it demands: close, engaged reading by a wide readership."
—
Tyler M Williams,
Critical Inquiry 

"This is a rare piece of work, the product of great intellectual strength and moral fortitude. The writing shows extraordinary range and possesses an honesty and fervor which is entirely without cynicism. Beneath Hägglund's affirmation of secular faith and a life-defining commitment is a compelling reworking of the early Heidegger's existential analytic, especially his understanding of finitude and ecstatic temporality. With the great difference that this is a distinctly leftist project, where secular faith leads to spiritual freedom which is understood as a Hegelian-Marxist affirmation of democratic socialism. Hägglund is a genuine 
moralist 
for our times, possessed of an undaunted resoluteness and a fierce commitment to intellectual probity. Maybe he's the philosophical analogue to Karl Ove Knausgaard." 
—Simon Critchley, curator for The New York Times' The Stone and author of Tragedy, the Greeks, and Us
"Hägglund shows with real originality why the moral concern that underlies religious faith has always been a hope for the perpetuation of life on earth. Stringent, lucid, and urgent in its appeal for a politics equal to the prospect of climate disaster,
This Life
is both an argument and a summons." 
—David Bromwich, Sterling Professor at Yale University and author of Moral Imagination

"Martin Hägglund is the most important young philosopher in America, whose work on time has already made an immense impression in academic circles. Now he has chosen to address a broad audience, in a work of immaculate clarity. When this powerful and moving book reaches a wide readership, it will, I think, have profound practical as well as theoretical consequences for the discussions that are raging on every side around questions of religious belief and the future of democracy."
—Richard Klein, Professor Emeritus at Cornell and bestselling author of Cigarettes Are Sublime 


"A book filled with insight. . .Hägglund has written an important work that pushes forward a secular, rational, and fulfilling view of humankind's place in the world. If the reader is up to the challenge of engaging deeply and historically about their life philosophy, this is a book that rewards that effort." 
—David Chivers, The Humanist 
"By far the most profound, thoughtful, compelling, and insightful book I have ever read on the topic of immortality, and the problematic implications of the religious fixation on eternal life. For a secular person--or anyone who wants to understand the secular worldview--this book is essential reading. . .Hägglund plumbs its depths like no one has ever before. He does so artfully, theoretically, and with tremendous wisdom. 
This Life
 is a truly welcome addition to the secularist humanist canon." 
—Phil Zuckerman, Psychology Today  


"As timely as a work of philosophy could be these days." 
—Booklist, starred review 
"A densely argued critique of religion and capitalism . . . An impassioned and erudite proposal for vast systemic changes." 
—Kirkus Reviews

"A bold contemporary take on existentialism. . .Earnest and precise. . .huge intellectual range. . . beautifully clear. 
This Life 
requires no philosophical training or lexicon to follow it, only an interest in the meaning of this life. . .I found Hägglund's cherishing of mortal life a cheering corrective to the sometimes joyless scientificity of the new atheism. . .Hägglund is surely right that it is our mortality, our miraculous existence as carbon-based matter turned all too briefly into conscious beings who can love and be loved, that makes us priceless to ourselves and to each other." 
—Times Higher Education 
"Electrifying... Hägglund's work stands as one of the most morally and politically compelling intellectual projects of our time."
—Conall Cash, boundary2
Expand reviews
Start gifting