Skip content
Spend $15 or more at an independent bookstore and get a free audiobook!
Learn more
A New York Times Bestseller
---
Bookseller pick
"When it comes to listening to an audio book, I have to be drawn to the narrator's voice almost if not more than the actual story. The way a narrator speaks really makes or breaks a story for me. Wil Wheaton made this story for me! He brought new life to a story I was already in love with. Wheaton made Wade Watts come to life, and was able to bring out the obsessiveness in Wade's voice when it came to Halliday and 80's pop-culture. Wheaton is the only person that could ever be Wade Watts for me. This is one audio book that I know I will go back to again and again."

Victoria, Mysterious Galaxy Books
Bookseller pick
"If you are at all into video games or the 1980's you are going to love Ready Player One. In a future where people often prefer to live in virtual reality than the real world, the man who invented The Oasis is one of the most famous people in the world. Inside the Oasis you can travel from planet to planet, go to school and live out your wildest dreams. But when he dies and leaves his fortune to whoever can find his "easter egg" hidden inside The Oasis - the challenge begins. I'm not even a huge fan of video games and thought this book was a lot of fun. I listened to the audio book read by Wil Wheaton which was great."

Madison, Ballast Book Co.
---
Description
In the year 2044, reality is an ugly place. The only time teenage Wade Watts really feels alive is when he's jacked into the virtual utopia known as the OASIS. Wade's devoted his life to studying the puzzles hidden within this world's digital confines—puzzles that are based on their creator's obsession with the pop culture of decades past and that promise massive power and fortune to whoever can unlock them.
But when Wade stumbles upon the first clue, he finds himself beset by players willing to kill to take this ultimate prize. The race is on, and if Wade's going to survive, he'll have to win—and confront the real world he's always been so desperate to escape.
---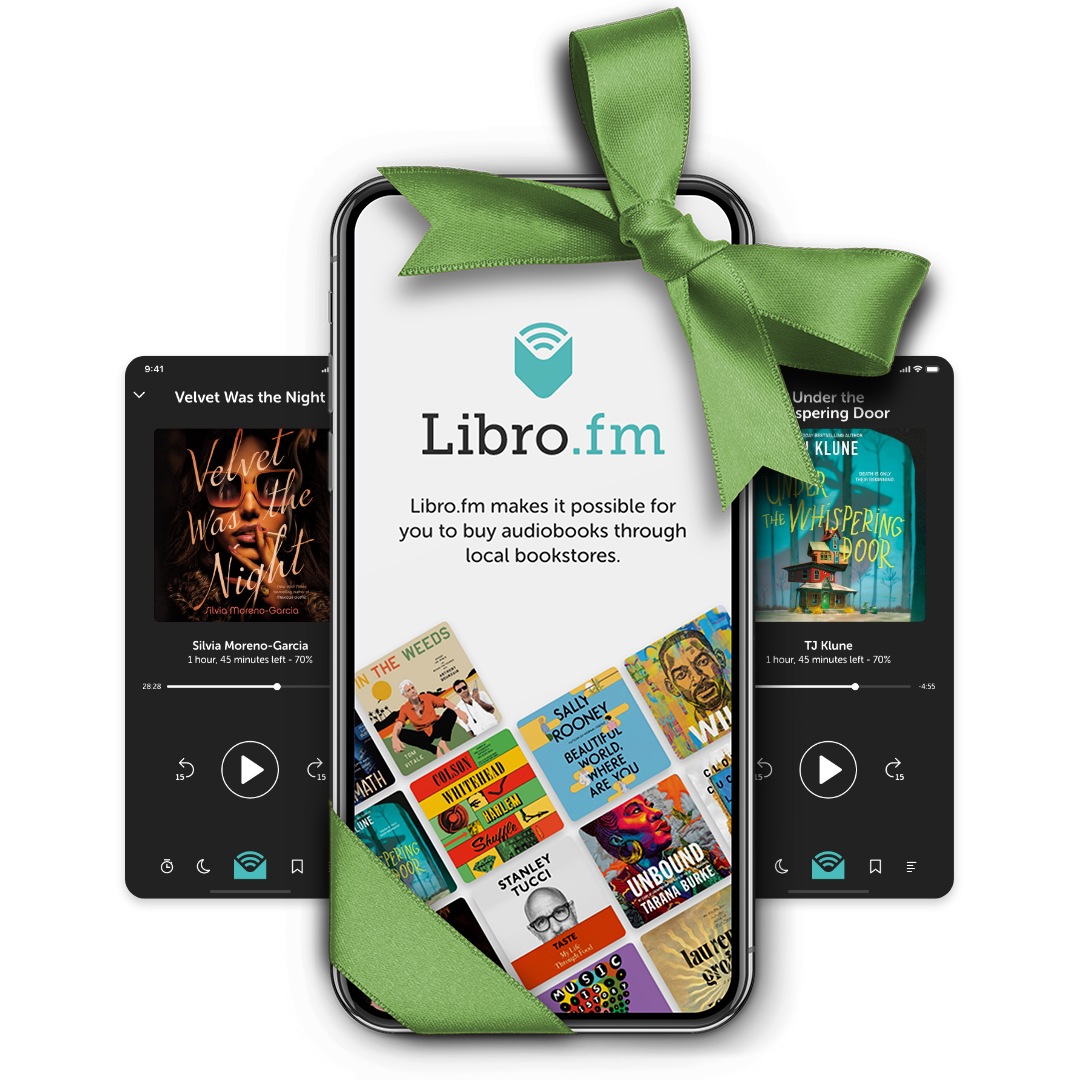 Shop early and gift big!
Gift an audiobook membership to anyone in the world and support local bookstores at the same time.
Start gifting
Testimonials
---
"Fascinating and imaginative. . . . It's non-stop action when gamers must navigate clever puzzles and outwit determined enemies in a virtual world in order to save a real one. Readers are in for a wild ride."

Terry Brooks, #1 New York Times bestselling author of the Shannara series
"I was blown away by this book. . . . A book of ideas, a potboiler, a game-within-a-novel, a serious science-fiction epic, a comic pop culture mash-up—call this novel what you will, but Ready Player One will defy every label you try to put on it. Here, finally, is this generation's Neuromancer."

Will Lavender, New York Times bestselling author of Dominance
About the author
---
Ernest Cline has worked as a short-order cook, fish gutter, plasma donor, elitist video store clerk, and tech support drone. His primary occupation, however, has always been geeking out, and he eventually threw aside those other promising career paths to express his love of pop culture full-time as a spoken word artist and screenwriter. His 2009 film Fanboys, much to his surprise, became a cult phenomenon. These days Ernie lives in Austin, Texas with his wife, their daughter, and a large collection of classic video games. Ready Player One is his first novel.
Reviews
"This adrenaline shot of uncut geekdom, a quest through a virtual world, is loaded with enough 1980s nostalgia to please even the most devoted John Hughes fans . . . sweet, self-deprecating Wade, whose universe is an odd mix of the real past and the virtual present, is the perfect lovable/unlikely hero."

Publishers Weekly
"Ridiculously fun and large-hearted, and you don't have to remember the Reagan administration to love it. . . . [Cline] takes a far-out premise and engages the reader instantly. . . . You'll wish you could make it go on and on."

NRP.org
"An action-packed, highly entertaining, nostalgic thrill ride through the past combined with the danger and excitement of a not-too-distant future. It marries the fantastical world of Harry Potter with a touch of Orson Scott Card—where fantasy is reality, geeks are cool, and the possibilities are endless."

New York Journal of Books