Skip content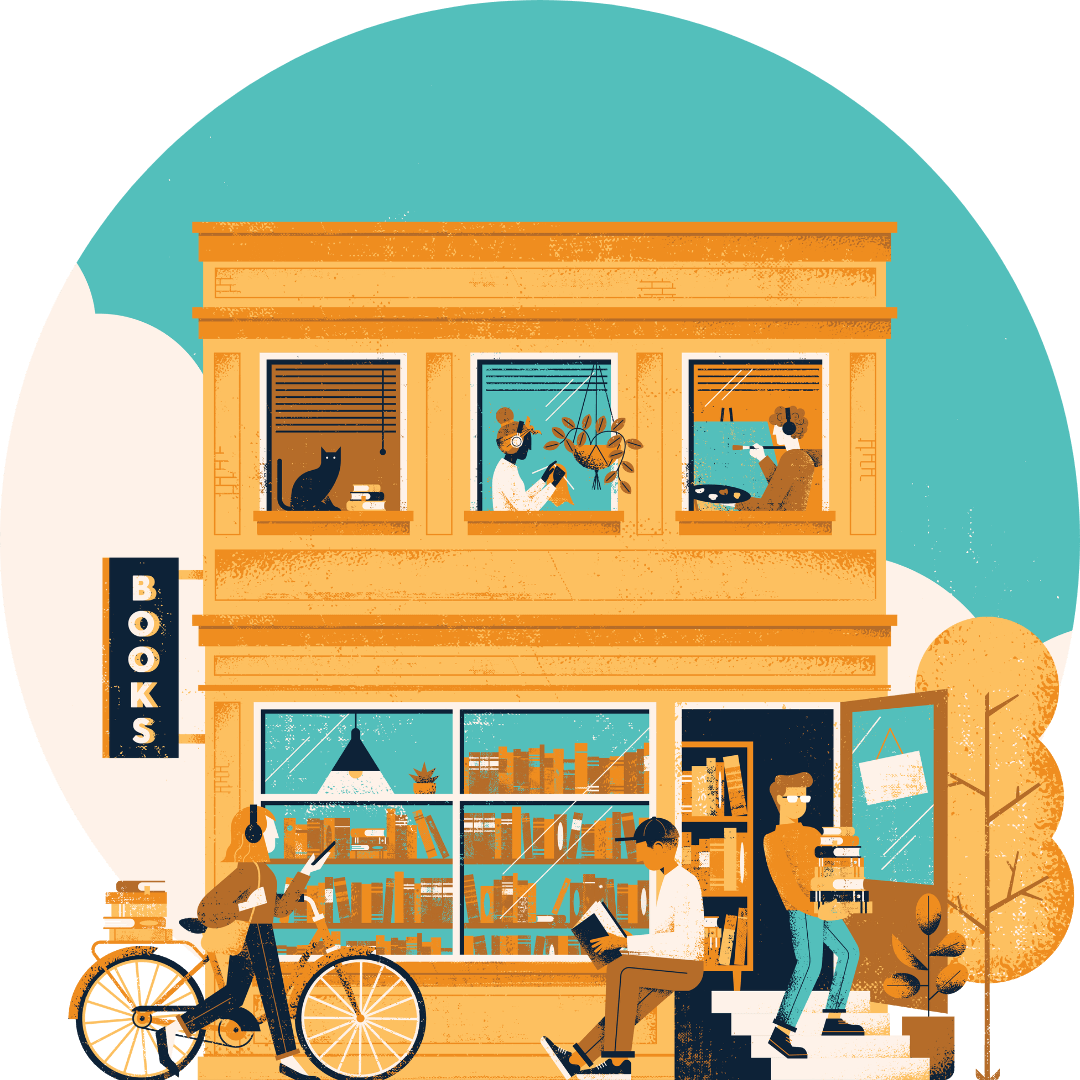 Gift audiobooks, support your bookstore!
With credit bundles, you choose the number of credits, your recipient picks their audiobooks, and your local bookstore is supported.
Start gifting
Revolution
Length 15 hours 2 minutes
Language English
BROOKLYN: Andi Alpers is on the edge. She's angry at her father for leaving, angry at her mother for not being able to cope, and heartbroken by the loss of her younger brother, Truman. Rage and grief are destroying her. And she's about to be expelled from Brooklyn Heights' most prestigious private school when her father intervenes. Now Andi must accompany him to Paris for winter break.
 
PARIS: Alexandrine Paradis lived over two centuries ago. She dreamed of making her mark on the Paris stage, but a fateful encounter with a doomed prince of France cast her in a tragic role she didn't want—and couldn't escape.
 
Two girls, two centuries apart. One never knowing the other. But when Andi finds Alexandrine's diary, she recognizes something in her words and is moved to the point of obsession. There's comfort and distraction for Andi in the journal's antique pages—until, on a midnight journey through the catacombs of Paris, Alexandrine's words transcend paper and time, and the past becomes suddenly, terrifyingly present.
 
Jennifer Donnelly, author of the award-winning novel A Northern Light, artfully weaves two girls' stories into one unforgettable account of life, loss, and enduring love. Revolution spans centuries and vividly depicts the eternal struggles of the human heart.



Grateful acknowledgment is made to the following for permission to
reprint previously published material:

Alfred Publishing Co., Inc.: Lyrics from "I Wanna Be Sedated," words and
music by Jeffrey Hyman, John Cummings, and Douglas Colvin, copyright
© 1978 by WB Music Corp. and Taco Tunes, Inc. All rights administered
by WB Music Corp. All rights reserved. Reprinted by permission
of Alfred Publishing Co., Inc.
Hal Leonard Corporation: Lyrics from "Asleep," words and music by
Johnny Marr and Steven Morrissey, copyright © 1986 by Marr Songs Ltd.
and Bona Relations Ltd. All rights for Marr Songs Ltd. in the U.S. and
Canada controlled and administered by Universal-Polygram In ternational
Publishing, Inc. All rights reserved; Lyrics from "Tupelo (Tupelo Blues),"
words and music by John Lee Hooker, copyright © 1991 by Orpheum
Music. International copyright secured. All rights reserved; Lyrics from
"Viva La Vida," words and music by Guy Berryman, Jon Buckland, Will
Champion and Chris Martin, copyright © 2008 by Universal Music Publishing
MGB Ltd. All rights in the United States and Canada administered
by Universal Music-MGB Songs. International copyright secured. All
rights reserved. Reprinted by permission of Hal Leonard Corporation.
Moebetoblame Music: Lyrics from "My Friends," by Flea, Anthony Kiedis,
David Michael Navarro, and Chad Gaylord Smith, copyright © 1995 by
Moebetoblame Music. Reprinted by permission of Moebetoblame Music.
Reviews
WINNER - 2011 Young Adult Book of the Year
- American Booksellers Association
An ALA-YALSA Top Ten Best Books for Young Adults
A Kirkus Reviews Best Book
#1 Indiebound Pick for Fall 2010
A School Library Journal Best Book
A Bulletin Blue Ribbon Book
A Chicago Public Library Best of the Best Book
Amazon.com Best Book of the Year
[
STAR
] "Andi Alpers, a 17-year-old music lover, is about to be expelled from her elite private school. Despite her brilliance, she has not been able to focus on anything except music since the death of her younger brother, which pushed the difficulties in her family to the breaking point. She resists accompanying her work-obsessed father to Paris, especially after he places her mentally fragile mother in a hospital, but once there works in earnest on her senior thesis about an 18th-century French musician. But when she finds the 200-year-old diary of another teen, Alexandrine Paradis, she is plunged into the chaos of the French Revolution. Soon, Alex's life and struggles become as real and as painful for Andi as her own troubled life. Printz Honor winner Donnelly combines compelling historical fiction with a frank contemporary story. Andi is brilliantly realized, complete and complex. The novel is rich with detail, and both the Brooklyn and Paris settings provide important grounding for the haunting and beautifully told story."
-
KirkusReviews
, Starred


[
STAR
] "Every detail is meticulously inscribed into a multi-layered narrative that is as wise, honest, and moving as it is cunningly worked…The interplay between the contemporary and the historical is seamless in both plot and theme, and the storytelling grips hard and doesn't let go. Readers fascinated with French history, the power of music, and/or contemporary realist fiction will find this brilliantly crafted work utterly absorbing."
-The
Bulletin of the Center for Children's Books
, Starred


[
STAR
] "Andi Alpers's younger brother died two years ago and his death has torn her family apart. She's on antidepressants and is about to flunk out of her prep school. Her mother spends all day painting portraits of her lost son and her father has all but disappeared, focusing on his Nobel Prize-winning genetics work. He reappears suddenly at the beginning of winter break to institutionalize his wife and whisk Andi off to Paris with him. There he will be conducting genetic tests on a heart rumored to belong to the last dauphin of France. He hopes that Andi will be able to put in some serious work on her senior thesis regarding mysterious 18th-century guitarist Amadé Malherbeau. In Paris, Andi finds a lost diary of Alexandrine Paradis, companion to the dauphin, and meets Virgil, a hot Tunisian-French world-beat hip-hop artist. Donnelly's story of Andi's present life with her intriguing research and growing connection to Virgil overshadowed by depression is layered with Alexandrine's quest, first to advance herself and later to somehow save the prince from the terrors of the French Revolution. While teens may search in vain for the music of the apparently fictional Malherbeau, many will have their interest piqued by the connections Donnelly makes between classical musicians and modern artists from Led Zeppelin to Radiohead. Revolution is a sumptuous feast of a novel, rich in mood, character, and emotion. With multiple hooks, it should appeal to a wide range of readers."
-SchoolLibrary Journal
, Starred

"…sharply articulated, raw emotions and insights into science and art; ambition and love; history's ever-present influence; and music's immediate, astonishing power…"
-
Booklist
"Even kids who don't usually like historical fiction won't be able to put
Revolution
down, especially given its great modern-day story."
-PublishersWeekly.com
"Before the book is done ... we'll have taken a long strange trip of our own in Andi's company: back and forth between present-tense Andi and past-tense Alexandrine, between contemporary Paris and the filthy, terrorized streets of Robespierre's day, and deep into the clammy, bone-filled catacombs that underlie the city and where, in this ... memorable novel, past and present connect in a frightening, disorienting fashion."
-
TheWall Street Journal
"As in her previous novel for young adults, the award-winning
A Northern Light
, Jennifer Donnelly combines impeccable historical research with lively, fully fashioned characters to create an indelible narrative.
Revolution
is a complex story, moving back and forth in time and including allusions not only to historical events but also to literature (especially Dante's
Divine Comedy
) and to music from Handel to Wagner to Radiohead. Yet this undeniably cerebral book is also simultaneously wise and achingly poignant."
-BookPage.com
"This beautiful and complicated story effortlessly blends history, romance, music and tragedy into a must-read about two girls who connect across centuries."
-Justine Magazine

"I could say that I recommend
Revolution
to lovers of music and historical fiction (which I do), but that is not enough. The story is an impressive blend of contemporary fiction and historical fiction, with heart-wrenching character development."
-LoveYALit.com

"
Revolution
is an exciting foray into history, music and grief. It's a melodic story of love and friendship—of bonds that tie time together."
-The Daily Monacle (blog)
"Rich and ambitious...Beautifully written and thoroughly researched."-
The Guardian (UK)
Expand reviews
Start gifting