Skip content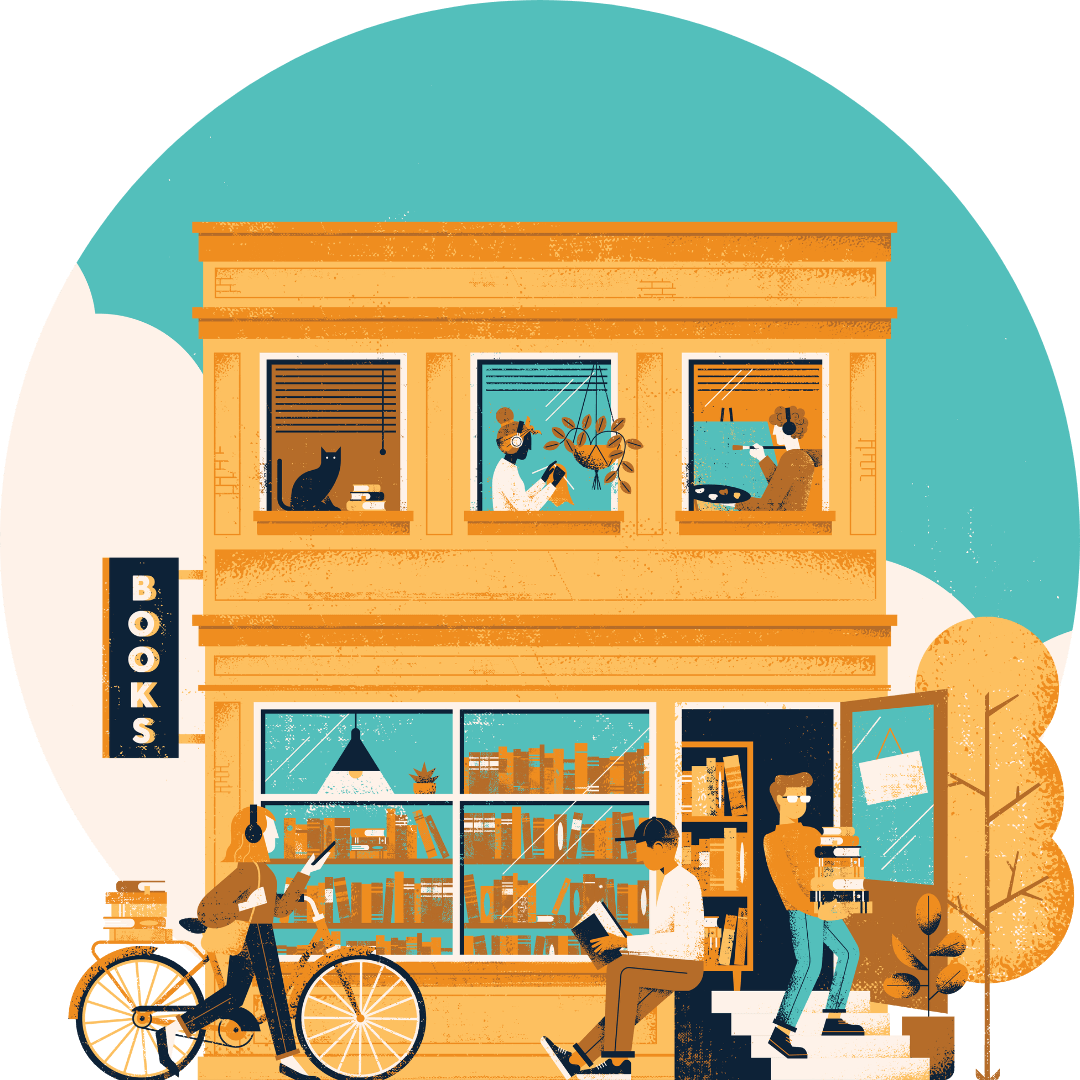 Gift audiobooks, support your bookstore!
With credit bundles, you choose the number of credits, your recipient picks their audiobooks, and your local bookstore is supported.
Start gifting
Red Platoon
A True Story of American Valor
Length 12 hours 26 minutes
Language English
Summary
The only comprehensive, firsthand account of the thirteen hour firefight at the Battle of Keating by Medal of Honor recipient Clinton Romesha, for readers of Black Hawk Down by Mark Bowden and Lone Survivor by Marcus Luttrell
 
"'It doesn't get better.' To us, that phrase nailed one of the essential truths, maybe even the essential truth, about being stuck at an outpost whose strategic and tactical vulnerabilities were so glaringly obvious to every soldier who had ever set foot in that place that the name itself -- Keating -- had become a kind of backhanded joke."
 
In 2009, Clinton Romesha of Red Platoon and the rest of the Black Knight Troop were preparing to shut down Command Outpost Keating, the most remote and inaccessible in a string of bases built by the U.S. military in Nuristan and Kunar in the hope of preventing Taliban insurgents from moving freely back and forth between Afghanistan and Pakistan. Three years after its construction, the army was finally ready to concede what the men on the ground had known immediately: it was simply too isolated and too dangerous to defend. 
 
On October 3, 2009, after years of constant smaller attacks, the Taliban finally decided to throw everything they had at Keating. The ensuing 14-hour battle-- and eventual victory-- cost 8 men their lives. 
 
Red Platoon is the riveting first-hand account of the Battle of Keating, told by Romesha, who spearheaded both the defense of the outpost and the counter-attack that drove the Taliban back beyond the wire, and received the Medal of Honor for his actions. 

Includes original songs "Red Platoon" and "Remember the Fallen"
Songs performed by Michael Connors.  ℗2016 Michael Connors Music.
"Red Platoon" words and music by Jim Kinsey, Michael Connors, Clint Romesha, Mike Hartnett and James Breedwell © 2016 All Rights Reserved.  Used by Permission. 
 
"Remember The Fallen" words and music by Michael Connors, Jim Kinsey, Billy Dawson and Mike Hartnett © 2016 All Rights Reserved.  Used by Permission.  Executive Producer, Nemo Arms
Reviews
"This ranks among the best combat narratives written in recent decades, revealing Romesha as a brave and skilled soldier as well as a gifted writer....Romesha remains humble and self-effacing throughout, in a contrast with many other first-person battle accounts, and his powerful, action-packed book is likely to stand as a classic of the genre."—
Publishers Weekly
(starred review)
"The book is riveting in its authentic detail....Romesha ably captures the daily dangers faced by these courageous American soldiers in Afghanistan."—
Kirkus Reviews


"[Romesha's] account displays all the hallmarks of superlative wartime reporting: unflinching honesty; vivid, in-the-trenches description; and deeper reflections on the pathos of battle."—
Booklist


"[A] clear and expertly crafted account of an iconic fight during the Afghan War."—
Library Journal
"[
Red Platoon
is] compelling and rich with detail into a world most of us will not experience. It will make readers really think about what soldiers go through for their country. Romesha is a great storyteller, knowing how to draw you in and leave you breathless."—
News and Sentinel


"I couldn't recommend [this] book,
Red Platoon
, any higher."—Bill O'Reilly
"An amazing read....A gripping account of men in desperate combat against an overwhelming enemy."—
The Tampa Bay Tribune
"[Romesha's] experiences blaze the pages of his new memoir."—
Investor's Business Daily
"The battle, from start to finish, is riveting....I'm confident in saying that anyone who reads the full account—from the initial assault to the end of the attack—will be sucked into the action."—Conservative Book Club
"
Red Platoon
is an exceptional book....[A] meticulous and powerful telling of the 2009 battle at COP Keating in Afghanistan."—Military.com
"It is a gripping read. It's something that will have you gasping as you hold your breath, rooting for Romesha and his comrades to prevail. More important, it is something that rises to the level of literature in its portrayal of a battle most Americans probably know nothing about, as a part of a war our country still seems to be struggling to understand."—
Grand Forks Herald


"What sets
Red Platoon
apart is Romesha's thoroughness in recounting the frantic scramble of events."—
Herald and News

"It is so well written you're likely to feel you're in the middle of the action....
Red Platoon
will make you marvel at the courage of our young men in the face of a much larger force and the stupidity of the generals who put them there."—
Minneapolis Star-Tribune


"This compellingly candid detail written by Medal of Honor recipient Clinton Romesha tells of the grisly tumult of the Battle of Keating through the rawest of lenses—his own."—
Parade
"
Red Platoon
by Medal of Honor recipient Clinton Romesha will probably prove to be the definitive literary contribution of the war in Afghanistan."—
Lincoln Journal Star
"I read the first half of
Red Platoon
in one sitting and that night had such intense combat dreams that I actually thought twice about picking the book up again. In addition to being a superb soldier, Romesha is an utterly irresistible writer. I'm completely overwhelmed by what he has done with this book. The assault on Camp Keating is a vitally important story that needs to be understood by the public, and I cannot imagine an account that does it better justice that Romesha's."—Sebastian Junger, journalist and author of
The Perfect Storm
"Rendered hour by hour and sometimes second by second, here is battle narrative the way it's supposed to be written. Gritty, plangent, and unflinching,
Red Platoon
is sure to become a classic of the genre. Through his courageous and no doubt painful act of remembrance, Romesha has done his comrades, indeed all of us, a great service
—
leaving an epitaph that will live through the ages."—Hampton Sides, author of
Ghost Soldiers
and
In the Kingdom of Ice


"
Red Platoon
is riveting. Like many who were in either Iraq, Afghanistan, or both, I often read books about the wars reluctantly, because it is hard to capture the essence of the experience. In my view
Red Platoon
is a brilliant book. Had Clint Romesha depicted the soldiers at Keating as a collection of steely-eyed warriors, their feat would have been impressive. Because he captures the reality of a collection of personalities as diverse as America itself, their courage is truly inspiring."—General Stanley McChrystal, U.S. Army, Retired
"
Red Platoon
 celebrates the most crucial aspect of military operations: the team. Clinton Romesha and the men of Black Knight Troop faced harrowing conditions and a determined enemy during the Battle for COP Keating, and in the process discovered exactly who they are. This account is an important tribute to everyone who fought, and especially to the eight Americans who on that day made the ultimate sacrifice for their country."
—
Mark Owen, author of
No Easy Day
and
No Hero
"
Red Platoon
exemplifies the courage and resiliency our country was founded on. Clint is a true brother and a man that I look up to."—Dakota Meyer, Medal of Honor recipient and author of
Into the Fire
"The men of Red Platoon and their actions at COP Keating deserve to be known. Clint Romesha's story takes hold from page one and makes you feel every inch of the battle, but it is the bond between soldiers that will stick with you.
Red Platoon
is on my list of the best books about the Afghan war."—Kevin Maurer, bestselling coauthor of
No Easy Day


"A visceral, heart-pounding account of men in close-quarter combat that is simply impossible to put down. Astonishingly intimate and beautifully written. A word of advice: don't start this book if you're planning on doing anything else for the next few hours."—Scott Anderson, author of
Lawrence in Arabia
"Danger and death accompany combat. When unexpectedly surrounded and outnumbered by a Taliban enemy force, the stakes soared. Responses by the men of Keating were courageous. Led by Staff Sergeant Clint Romesha, this band of brothers countered with supreme valor. This true story will make you proud of the American soldier. You will not want to put
Red Platoon
down."
—
Colonel Bill Smullen, U.S. Army, Retired
Expand reviews
Start gifting