Skip content
Bookseller pick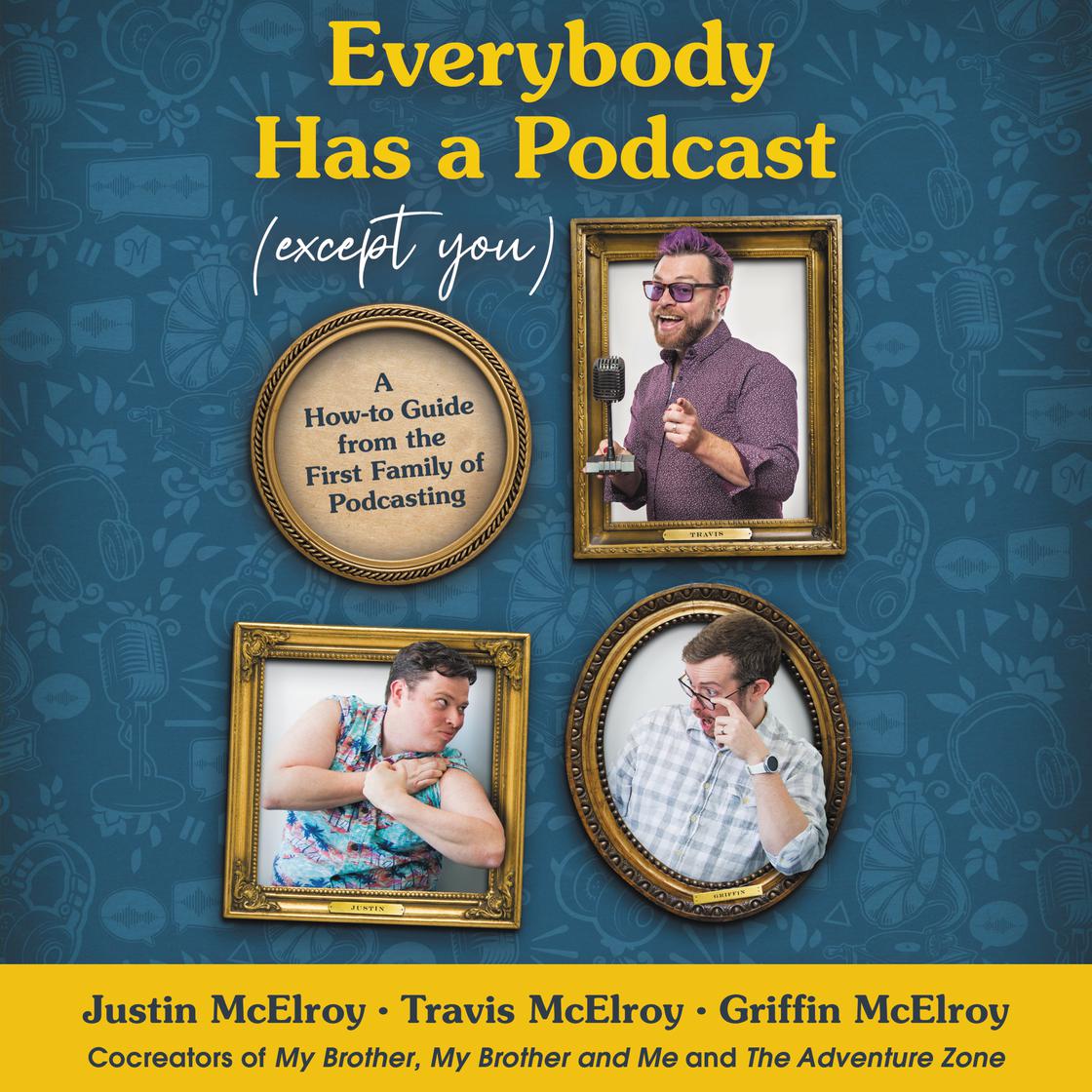 The Credit Bundle Sale is here!
Celebrate your local bookstore with 10% off all credit bundles, perfect for gifting or for yourself!
Gift credits
Get credits
Everybody Has a Podcast (Except You)
A How-To Guide from the First Family of Podcasting
Length 5 hours 9 minutes
Language English
Bookseller recommendation

"I'm lucky enough to be a frequent guest on others' podcasts, but I didn't know much about how to produce, publish, and promote my as-yet-nonexistent podcast. I listened to the audio version of this and really enjoyed it even though I wasn't already an established fan of the authors' podcasts. There was a good bit of technical info that one would ordinarily have to dig around for online. They talk about what equipment you do and don't need, and walk you through what you'll require day one and what can wait until you've made a mint. Glad to have this one in my arsenal should I ever create my own show! "

— Janet

•

Avid Bookshop
Bookseller recommendation

"Even if you have never listened to My Brother, My Brother, and Me, you'll love the wit, humor, and entertaining banter the McElroy brothers bring to this easy-to-use guide for podcasting. Whether you're looking to start a podcast, or just interested in what goes on behind the scenes, this fun book will delight and entertain. Plus with 10 years of podcasting under their belts, who better than to help you with tips and tricks for making the best possible podcast."

— Kristin

•

Fables Books
Bookseller recommendation

"When you start something by the McElroy Brothers, you know you're going to be giggling, chuckling, guffawing as you listen or read, and you may also find moments of tenderness and sweetness. This book has all of that PLUS their incredibly valuable wisdom as professional podcasters! The information in this book is extensive and the advice is sound. The Brothers McElroy manage to make even the most mundane podcasting advice sound fascinating and hilarious. Get this for the podcaster in your life or the MBMBaM fan or the person who talks nonstop and constantly says they should have their own podcast."

— Ryan

•

Gibson's Bookstore
Bookseller recommendation

"Looking for a funny, easy to digest guide to starting your own podcast? Look no further! The beloved McElroy brothers have returned to the literary world to compile various tips and tricks they've picked up throughout their ten years of podcasting to create a how-to guide and help you get started in delving into the world of mics, software, comfy chairs, co-hosts, and all of the other minute details involved to bring your new podcast from good to great. The audiobook for this one is a must, especially for fans of the numerous podcasts hosted by the McElroys, because it is narrated by the brothers and other members of their family. This way you get to listen their good good podcasting voice boxes which makes it that much more of an entertaining read!"

— Colleen

•

An Unlikely Story
From the #1 New York Times bestselling McElroy Brothers, creators of the hit podcasts My Brother, My Brother and Me and The Adventure Zone, comes a helpful and hilarious how-to podcast guide covering everything you need to know to make, produce, edit, and promote a podcast…and get rich* doing it! (*Results not guaranteed.)
Justin, Travis, and Griffin McElroy made their names as "advice giving brothers who have no business giving advice" (New York Times) on the hit podcast My Brother, My Brother and Me. But while they may not have the best relationship or workplace advice, they certainly make you laugh, and they do know a thing or two about podcasting.  
In fact, the McElroy Brothers have spent the last decade making podcasts, including My Brother, My Brother and Me; The Adventure Zone; Sawbones; and more. From their start, independently producing and releasing the early episodes of My Brother, My Brother and Me, to their eleven currently available podcasts, the McElroys have become experts in creating successful podcasts. And now, they want to share what they've learned with you.
In Everybody Has a Podcast (Except You), the McElroy Brothers will walk you through the process of turning an idea into ear-candy for legions of fans, sharing their expertise on everything from deciding on an effective name (definitely not something like My Brother, My Brother and Me), what type of microphone to use (definitely not one from the video game Rock Band), to making lots and lots of money (spoiler: you probably won't).
A must-listen for anyone interested in podcasting, Everybody Has a Podcast (Except You) shares the keys to success as well as the mistakes to avoid and draws on the vast experiences of three of the funniest and most successful podcasters working today.
Justin, Travis, and Griffin McElroy are podcasters and authors originally from Huntington, WV. They make My Brother, My Brother and Me (a podcast and TV show) as well as The Adventure Zone (a podcast and #1 New York Times bestselling graphic novel series, both with their father Clint McElroy). Together with their wives and friends they make other podcasts like Sawbones (also a New York Times bestselling book), Shmanners, Wonderful!, and plenty more. They are currently appearing in the Dreamworks motion picture Trolls World Tour (well, their voices are, you know, it's a cartoon). 
Start gifting